MIdweek TV Preview: 29 March - 1 April 2010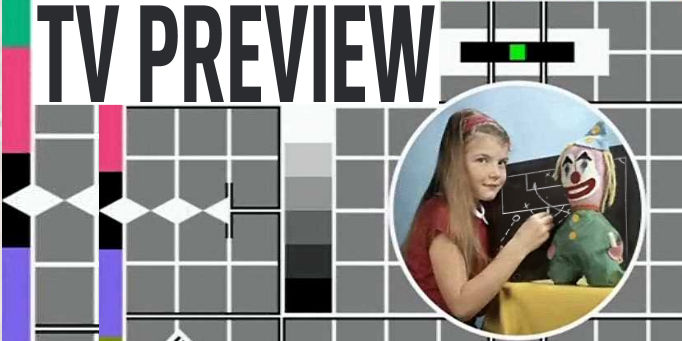 Monday 29 March
19.45 Newcastle United v Nottingham Forest, Championship, Sky Sports 1/HD1
After the distraction of Andy Carroll having an almighty punch-up with team-mate Steven Taylor, Newcastle won't want us or anybody else bringing up the issue as they continue their relentless pursuit of automatic promotion. So no jokes about boxing, no pugilistic references, no nothing. It just remains to say this is a match between the teams currently sitting first and third in the table which is sure to be a real knock-out. Bugger.
20.00 Man City v Wigan Athletic, Premier League, ESPN/HD
A second north-west derby in the space of three days for ESPN, and this one might be more of a contest than the formality that was 'Bolton v Man U'.
Tuesday 30 March
19.45 Bayern Munich v Man Utd, Champions League Quarter Final 1st Leg, Sky Sports 2/HD2
As Terry reported earlier in Bundesbag, Louis Van Gaal initially left Franck Ribery and Arjen Robben on the bench for Bayern's match against Stuttgart at the weekend, but having gone 1-0 down, both were sent into battle whereby the latter promptly picked up a calf strain. Though Ribery returns for Bayern, Robben looks set to sit this one out – a weakness that could be exposed as Sir Alex welcomes back Wayne Rooney to the fold.
19.45 Lyon v Bordeaux, Champions League Quarter Final 1st Leg, Sky Sports 3/HD3
Much credit has been given to both these teams for putting French football back in the spotlight once again, and rightly so. Their European campaigns this season (if not their domestic ones) have been near flawless, but the key question is "who will win out of these two?" Bordeaux lost 3-1 to Marseille in the French League Cup Final at the weekend while Lyon beat bottom club Grenoble 2-0, which, quite honestly, is our oblique way of saying "we're not sure".
Wednesday 31 March
11.00 FC Tokyo v Nagoya Grampus, J League Cup, British Eurosport 2
Both teams have made solid enough starts to their J League campaigns, particularly the current J League Cup champions FC Tokyo who will aim to be one of the two qualifiers for the semis from this group, Group A.
14.00 Bunyodkor v Zobahan, AFC Champions League Group Stage, British Eurosport 2
'Luiz Felipe Scolari's Bunyodkor', no less, and mighty champions of the Uzbek League. They're up against the runners-up in last year's Iranian Pro League, but hey, we're just trotting out the stuff you already know here.
19.45 Inter v CSKA Moscow, Champions League Quarter Final 1st Leg, Sky Sports 2/HD2
Not exactly the tie of the round, but an interesting one on account of CSKA being the first Russian team to reach the Champions League quarter finals in 14 years. A very real threat and a big challenge for The Special One to overcome if they intend to reach the last four.
19.45 Arsenal v Barcelona, Champions League Quarter Final 1st Leg, ITV1/HD
Cesc Fabregas is a doubt for The Gunners following the knee injury he picked up against Birmingham at the weekend. Arsenal are also without Nasri, Diaby and Arshavin while Barcelona will have to do without Iniesta after a hamstring injury put paid to his involvement. Despite such big-name absentees, this should be an absolute corker of a match between two teams that love to play football the way it should be played.
Thursday 1 April
20.05 Valencia v Atletico Madrid, UEFA Europa League Quarter Final 1st Leg, ITV4
Atletico beat Valencia 4-1 in the league back in February – a fact that will remind Unai Emery of the need to tighten up his defence, if only to deny Atletico a valuable away goal.
20.05 Benfica v Liverpool, UEFA Europa League Quarter Final 1st Leg, Five
Time for The Reds to show how serious they are about winning some European silverware. A decent 3-0 win over Sunderland bodes well for Rafa and his men, but some say Sunderland were so bad that Liverpool should have won by more than double the eventual scoreline. We won't expect too much against Benfica, then.
20.05 Fulham v Wolfsburg, UEFA Europa League Quarter Final 1st Leg, ESPN
The return of the conquering heroes. Roy Hodgson's brilliant mastery of the previous tie against Juventus shows he has the wherewithal to guide his team to victory against anyone (except Hull, possibly). Wolfsburg are there for the taking, but in Edin Dzeko and Grafite, Wolfsburg have plenty of ammunition to repel Fulham's advances – if they're up to the challenge...