Football Americana's Major League Soccer 2010 Season Preview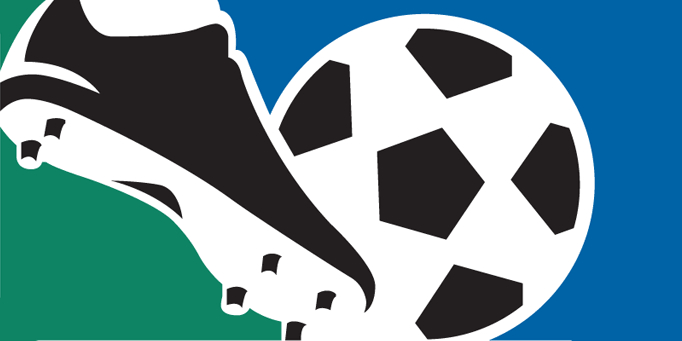 It's been an intriguing close-season in the USA and that's more to do with non-playing matters than drafts, trades or coaching changes. USSF settled a fiery dispute between USL-1 and the "returning" NASL, sanctioning a hybrid second division. From
SPAOTP Towers
it seems inevitable that NASL will become the nation's
de facto
second division. And then, as they say on da streetz, it's on. Major League Soccer could face a significant challenge in the next ten years.
Not that it's been breezing through its own business even in 2010. The league's collective bargaining agreement with its players, signed in 2004, expired on January 31st before two extensions allowed negotiations to continue and blocked the very real possibility of a lockout. The players returned to work in early February and the pre-season began in enthusiastic fashion. But even into the middle of the month the deal hadn't been thrashed out and the threat of a delayed season loomed large.
But
Football Americana
is a slave to no labour dispute, and has been
working feverishly
reading a bit since Real Salt Lake's MLS Cup victory in November in order to bring you its 2010 season preview for Major League Soccer. Play ball! Sorry... that was condescending.
Collective Bargaining Agreement dispute threatens 2010 season
The deadline for CBA renewal passed on 31st January and was extended to 12th February and then again to the final week of the month. From the information leaked into the soccerball community, it was clear that the three main sticking points were the level of the league's
salary cap
and the negotiations over
free agency and guaranteed contracts
for players. We talk a lot about player power in Europe, but it's a term which carries less weight in MLS. Players aren't especially well paid and the lack of guaranteed contracts and free agency in the 2004 CBA essentially gave clubs the right to cut players loose at the drop of a hat, or control their registration even after the end of their contracts.
The negotiations entered mediation in the second week of March but no agreement was made and talk of a strike began to dominate the MLS headlines. Having authorised a strike should agreement not be reached by Monday 22nd March, the players finally came to an agreement with the owners last Saturday. The conference call which announced the deal revealed few details, but it's clear that concessions were made by both parties. The new CBA will expire on December 31st 2014 and supporters will be hoping for a speedier resolution on that occasion, but for now it appears that the players will at least have better salaries -
some
will have guaranteed contracts.
They may also benefit from a
re-entry draft
, which should prevent out-of-contract players from being controlled by their club even after expiry. It's not freedom of movement, exactly, but it will help players back onto the field more easily.
Talking points
Defending MLS Cup this year,
reigning champions Real Salt Lake
will have their work cut out. They snuck into the 2009 play-offs with a sub .500 record - the first team to do so - thanks to a late, late goal conceded by DC United on a bizarre final weekend of the regular season. But they suddenly became indestructible, seeing off Columbus Crew and Chicago Fire before triumphing over LA Galaxy in an epic battle of wills in Seattle in November. A repeat of RSL's remarkable success under Jason Kreis in 2009 is impossible to imagine as the new season gets underway, but the beauty of MLS is that whoever gets into the playoffs has a chance. RSL grabbed it with both hands.
It won't be quite so easy to get to those playoffs in 2010. Whereas 2009 saw eight out of 15 teams progress to the post-season, half of a league of 16 will fail to do so in 2010. The expansion club this year is
Philadelphia Union
, a franchise established with no little help from a supporters' group which existed even without a team. Experienced MLS coach Peter Nowak's off-season business for the Union, most notably in the expansion draft, has been wily rather than spectacular.
Stefani Miglioranzi (LA Galaxy), Alejandro Moreno (Columbus Crew) and Sebastian Le Toux (Seattle Sounders) are particularly astute signings, while the likes of Andrew Jacobson (DC United) and Shea Salinas (San Jose Earthquakes) have their best years ahead of them but plenty to prove. It should be a hungry squad, and if the 2010 rookie class is anything like as good as 2009's, Nowak will benefit - he picked up the highly-rated Oregon State University prospect
Danny Mwanga
with the overall first pick in the 2010 Superdraft. It's highly unlikely that Philly will have anything like the impact made by Seattle last year, but if they have a great first season they might well trouble the playoff positions.
Many of the existing clubs will be looking for a significant change in fortunes in 2010, none more than
New York Red Bulls
. They were abject in 2009, but 2010 should be a new start. The purpose-built Red Bull Arena opened last week and looks like a fantastic facility (and that's from a DC United fan, so it's difficult to congratulate them), and new coach Hans Backe will be looking to install a more positive atmosphere in Juan Carlos Osorio's absence. The only way is up for RBNY, so any kind of playoff challenge into late August or early September would probably be sufficient.
Of course, there will be downward mobility too. LA Galaxy will be without the injured David Beckham but Landon Donovan will remain at the club because of Everton's relatively meagre finances. More at risk of a hefty fall are
Houston Dynamo
. Although they're a solid team with a fantastic coach and a reliable game plan, their heart has been torn out. Eintracht Frankfurt's Ricardo Clark and Bolton Wanderers midfielder Stuart Holden are international quality midfielders and really made the Dynamo side tick.
Any team in MLS would find replacing them difficult. Having said that, Dominic Kinnear is no slouch and is more than capable of revitalising his midfield. Keep an eye on Geoff Cameron, who might be important there this season.
First Kick Fixtures
With the CBA sealed, we've got an exciting week of fixtures ahead of us. The league's two newest clubs kick off the season on Thursday, with Philly visiting Seattle for a noisy baptism into Major League Soccer. Colorado Rapids head to LA to face Chivas USA on Friday, before the action really gets underway on Saturday afternoon and evening.
Red Bull Arena debuts as the Red Bulls host Chicago Fire, while FC Dallas are at home to neighbours Houston Dynamo. Elsewhere, Toronto FC visit Columbus Crew, Kansas City Wizards are at home against DC United, the champions Real Salt Lake travel to San Jose Earthquakes and LA Galaxy play New England Revolution at the Home Depot Center.
Predictions for 2010
I've made one or two bold predictions in this preview but I've decided to refrain from making a ridiculously ambitious prediction about the winners of MLS Cup 2010. I'll only end up with egg on my face when my pick fails to finish in the top half. My one wager is one of blind faith and misplaced optimism: I think DC United will make the playoffs.
But for now, what we really want is your 2010 MLS predictions... go.