Weekend TV Preview: 26 -28 March 2010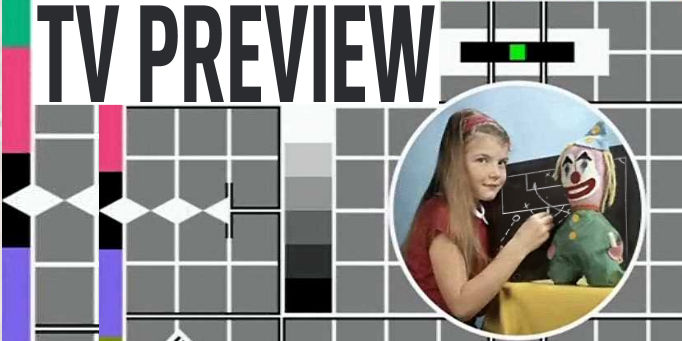 Friday 26th March
19:30 Bochum v Eintracht Frankfurt, Bundesliga, ESPN
Frankfurt's faint hopes of a Europa League spot were rekindled after beating Bayern last week (which you would have read about in the Bundesbag this week if I'd organised my life better and actually written it). However, consistency is the key to success and I'd say there was a fair chance that Eintracht will slip up, even against a struggling Bochum side.
Saturday 27th March
12:45 Crystal Palace v Cardiff City, Championship, Sky Sports 1/HD1
Palace started March in positive form with a home win against Sheffield United under new coach Paul Hart. But the Eagles have not won a game since and now look vulnerable in the bottom three of the Championship. Cardiff are hanging on to the final play-off place and will be eager for the points before they face two tough games against Leicester and Swansea.
17:30 Bolton Wanderers v Manchester United, Barclays Premier League, ESPN/HD
United remind me of a 6-year-old who is running ahead of themselves. They're going ever so well but you can't help but think that they'll be grazing their knees on the concrete 'ere long.
19:00 Mallorca v Barcelona, La Liga, Sky Sports 4
The Messi roadshow continues as an extra box of tissues is ordered for the Sky commentary team. Seriously, the wee man is on fire and should be enjoyed while he lasts.
21:00 Zaragoza v Valencia, La Liga, Sky Sports 4
Meanwhile, Valencia roll into Zaragoza only a week after Barca left an horrendous mess.
Sunday
28th March
12:00 Burnley v Blackburn Rovers, Barclays Premier League, Sky Sports 1/HD1
If watching two dads fight at a wedding is your thing then you'll love this deeply felt derby game. If not, then there's bound to be some IPL on ITV4.
13:30 Carlisle Utd v Southampton, Johnstone's Paint Trophy Final, Sky Sports 2/HD2
The Saints will be clear favorites in the old Associate Member's Cup. Alan Pardew has assembled a team fit for the Championship and a piece of minor silverware will be the perfect tonic for their war-weary supporters.
16:00 Liverpool v Sunderland, Barclays Premier League, Sky Sports 1/HD1
Lock up your beach balls, Sunderland are coming to town. Rafa's men desperately need to go on a run if they hope to pressurise Tottenham for that fourth spot. Unfortunately, for them, the Black Cats are back in the groove.
16:30 Monchengladbach v Hamburg, Bundesliga, ESPN
Hmm. 'Gladbach are poor value to be frank. They were dreadful against Koln last Friday and I cannot in good conscience recommend them to any one. Hamburg are pretty good though.
18:00 Villarreal v Sevilla, La Liga, Sky Sports 1/HD1
Managerless Sevilla try to regain some momentum after their surprising exit to CSKA in the Champions League against a ho-hum Villareal side. This is an appetiser for the main event.
20:00 Real Madrid v Atletico Madrid, La Liga, Sky Sports 1/HD1
Gotta love these city derbies. Not Real's greatest enemy but not far off. Should be a belter.