Cardiff Arms Farce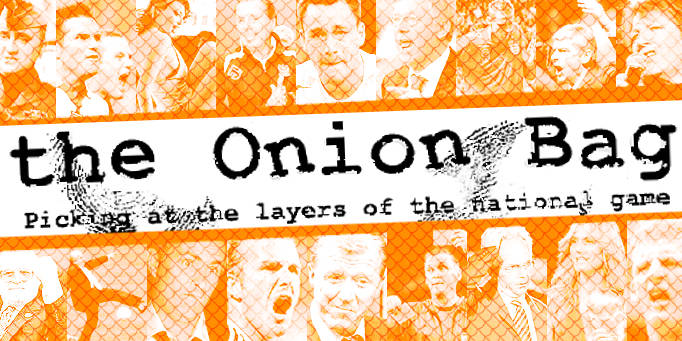 FA book wrong stadium for cup final
Red faces are everywhere at FA headquarters today after it emerged that in the event of
Wembley stadium not being ready
,
Ninian Park
, home of Cardiff City FC, is to host next May's FA Cup Final.
Buffoons
The Millennium Stadium has been the venue of the Cup Final since 2001 and was ready to do so again in the event of the new Wembley Stadium not being constructed in time for May 2006. However, FA buffoons have booked the wrong Cardiff stadium by mistake.
Cardiff City's ground has a capacity of only 20,000 which is totally inadequate for staging an event like the Cup Final and experts have forecasted that the annual tedious whinges about lack of tickets for "real" fans may double or even triple.
Magic Gould
Bluebirds chairman Sam Hamman was amazed when he received a call from the FA. "I picked up the phone and this guy with a London accent said 'We probably won't need to but can we book you up for next May just in case?'" he told The Onion Bag's Larry Gak. "At first I thought he was booking our banqueting suite (�200 a table. After dinner speakers include Max Boyce and Bobby Gould) but when he went over the finer details I realised he had phoned the wrong stadium."
How much?
"I was going to say something but when you're �30 million pounds in the hole like we are. Well ... who am I to refuse?" said the ex-Wimbledon chairman. Having realised their mistake, the FA desperately tried to cancel the booking but was knocked back when Hamman refused to return their �500 deposit.
Under pressure
The pressure on the Wembley contractors is now greater then ever if England's showpiece event is not to be reduced to a total farce. They are, however, determined to have the stadium ready. "No worries mate," a spokesman told us. "We'll get that bloody thing ready even if we have to wipe out our entire labour force to do it."
Good Charlotte
It's just as well really because even the Millennium Stadium is unable to host the Cup final as it is already booked up. "Charlotte Church has got the place for the whole weekend," said a stadium spokesman. "It's a funny story, actually. They thought they were booking Ninian Park but before I got a chance to say anything..."