Mission: Invisible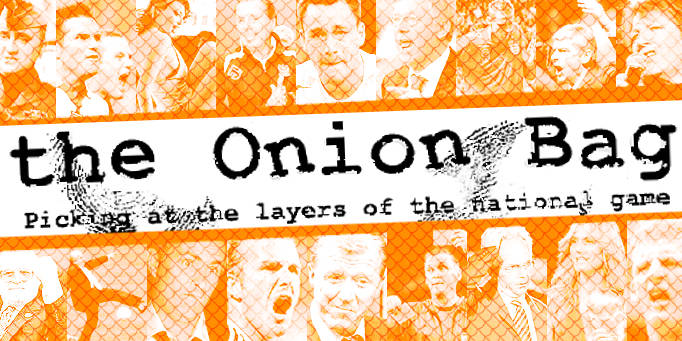 Top English clubs plan for clear superiority
The Premier League's top five teams have collaborated on a plan to use an
invisibility ray
on their players in Champions League matches, writes The Onion Bag's intrepid reporter Larry Gak.
Stark naked enterprise
The plot was hatched after the four clubs that qualified for the Champions League (Chelsea, Arsenal, Manchester United and Everton) were approached by someone representing a hi-tech special weapons research centre, under the alias of "Cosmic Ray".
Alba-toss
The idea is inspired by actress Jessica Alba's character in the recent
Fantastic Four
movie,
The Invisible Girl
. The plan was to field more than eleven players on the pitch during matches so as to give themselves an unfair advantage by turning some of them invisible. Chelsea were very keen on the plan as it also resolved one or two selection problems for them.
Late entry
Liverpool signed up to the project after their admission into the Champs League was confirmed. It is believed that during their match against CSKA Sofia last week no less than 15 Liverpool players were on the pitch at any one time. Manchester United chose not to use invisible players for there 3-0 victory over Hungarian minnows Debrecen last Wednesday, opting instead to keep faith with their tried and trusted draw rigging and ref altering devices.
The Fergie vanishes
UEFA officials are gob-smacked at the revelations and have promised a full investigation. "We have a number of questions to ask Messrs Benitez and Ferguson," spokesman Bent Kum told The Onion Bag. "As soon as we can find them that is. They seem to have vanished."
Coffers and cloggers
Meanwhile, Cosmic Ray himself believes the project is in danger of collapse. Manchester United seem reluctant to pay their part of the whopping
£2 billion
budget and Everton are threatening to pull out altogether. "Moyes used 30 players against Villarreal last Tuesday and they still managed to lose," said Ray. "We can make them invisible but we're not miracle workers."