The Onion Bag season preview 2005/06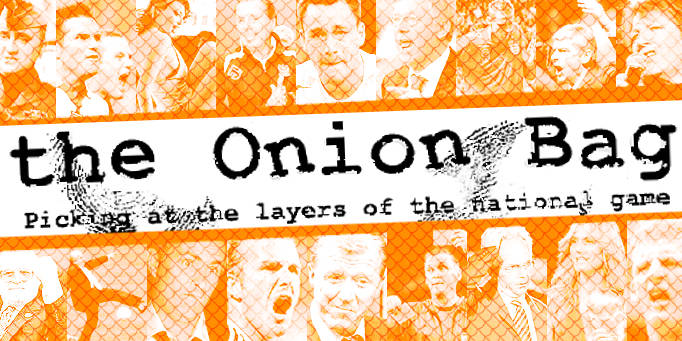 "I've got the meaning of soul..."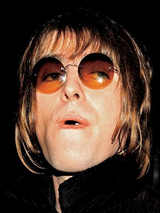 That's what the loudmouthed City supporter told our intrepid reporter Larry Gak just prior to laying into him with with a smashed beer bottle in one hand and microphone stand in the other. To which he replied though a haze of blood, "If by that you mean:
'A new Premiership season gets under way next week and I for one am cock a hoop at the prospect and don't care how many potential Sky Sports subscribers know about it'
then I am inclined to agree with you. Now please, I beg you, don't hurt me any more."
And so without further ado The Onion Bag submits it's pre-season preview extravaganza. Put your turf accountants on speed dial and tell your boss to do one because here come our premier predictions.

Arsenal
Castro says:
Once again demonstrating his considerable intellect, Gunners' boss Arsene Wenger decides
not
to fill the debatably gaping hole in his midfield caused by cash-chaser Patrick Viera hot-footing it to Juventus. This stroke of tactical genius baffles all opponents as they get confused after running unchallenged down Arsenal's middle and find themselves lost, and adrift, before dropping to their knees in tears as they succumb to the futility and meaningless of life.
Aston Villa

Sp3ktor says:
David O'Leary instills a new sense of camaraderie as Villa become "The crime-solving club". With each away fixture, the players and management unearth and solve an intriguing mystery, much to the delight of baffled locals. "Yeah and I would have made it too if wasn't for those meddling footballers," becomes a familiar gripe amongst the criminal fraternity.
Birmingham

Duffman says:
Brummies are reeling at the news that Blues chairman David Gold has flogged the Club's intellectual property rights to Chinese consortium Shanghai Association Football Territory (ShAFT). Fearing another Longbridge, the PFA and the Government have agreed to pay the players wages up until the transfer window closes. Yes, even Clinton Morrison's.
Blackburn

Castro says:
Following the IRA's historic announcement to end its campaign of violence, Blackburn boss Mark Hughes does likewise and claims that success in the Premiership in the coming season will be achieved only through "peaceful and political means". Sceptics, however, say they will judge Blackburn's bona fides over the next months, and that the signing of Craig Bellamy is hardly a goodwill gesture.
Bolton
Sp3ktor says:
Sam Allardyce will face a huge crisis as his squad is severely depleted thanks to the Make Poverty History campaign. All loan deals are cancelled leaving Big Sam with just four fit players.
Charlton

Duffman says:
The Addicks have taken some grief recently over their brave stance on gun ownership. A bunch of peace loving hippy's have been camped outside the Valley holding candles and singing John Lennon songs. Charlton manager Alan Curbishley has nothing but contempt for them. "Give this piece a chance" says he while stroking a .44 Magnum.
Chelsea

Castro says:
Peter Kenyon bribes/persuades UEFA to allow Chelsea to field 26 players at once on the grounds that Jose Mourinho has so many players at his disposal, it would contravene EU fair employment rules if all weren't allowed to get a game together. One Abramovich cheque later, the game's European governing body grant a special dispensation and the Blues romp to their second successive title.
Everton

Sp3ktor says:
David Moyes is thrown into a state of confusion when he turns up on the first day of the season to find Wayne Rooney in the dressing room. He is shocked to discover that the whole of last season had just been a dream.
Fulham
Duffman says:
Things have turned a bit dull for the Whites since their return to Craven Cottage. That's all set to change now thanks to owner/occupier Mohammed Al Fayed. He has a radical plan to increase stadium capacity by building a 15,000 capacity "Cloud Stand" suspended in mid air 500 feet above the Cottage on match days by four mighty zeppelins. Fulham regulars are bound to pay top dollar for the seats. After all it will afford them excellent views of their favorite stadium... Stamford Bridge.
Liverpool

Castro says:
All goes well at the start of Rafa's domestic campaign - until winter arrives. Cue windswept nights on Merseyside, plummeting temperatures and - what's that in the night sky? An angry thunderstorm? Deadly, viper-like, a crackling bolt of lighting splits the dark, and twinkle-toed human steeple Peter Crouch lies dead, charred and smoking in front of the Kop. A portentous rumble of thunder reminds Liverpool fans that all their luck was used up in last year's Champions League run.
Manchester City
Sp3ktor says:
City's season will be rocked when their manager becomes embroiled in a bitter legal wrangle with the estate of Alfred Hitchcock over merchandising rights for the name "Psycho".
Manchester United

Duffman says:
New owner Malcolm Glazer is not impressed by the break away Non League club
FC United of Manchester
set up by disaffected United supporters. "Damn Secessionists!" he declared to friends and associates while hosting a summer ball at his Tampa Bay retreat. "I have already despatched the USS Monitor to deal with them as soon as we know where they are actually playing. Now get off my property!"
Middlesbrough

Castro says:
Despite making a second foray into Europe in as many seasons, the 05-06 Premiership campaign ends abruptly for the Boro when they simply vanish into thin air. Too dull, boring, and anonymous to excite interest anywhere, the 2004 League Cup winners disappear and are all but forgotten about. The Premier League announces that Middlesbrough has "left the building and won't be coming back."
Newcastle
Sp3ktor says:
In an amazing about-turn of fortunes for the club, Newcastle United becomes the centre of free love in the western world. Matters come to a head however when the players decide to convert the pitch of St James's Park into a self-sufficient commune.
Portsmouth
Duffman says:
Pride was damaged following Harry Redknapp's departure to Southampton. The "Iron Duke" may have been a turncoat but he was also a great leader of men and as English as Stephen Fry. Now to rub sea-salt in the wounds that Frenchie Alain Perrin is now in charge. Wily chairman Milan Manderic sold the idea to the stout yeoman of Portsmouth by claiming that Pirren was in fact aristocrat La Count de Pompom who escaped the evil clutches of the Post Revolutionary French Terror thanks to the Scarlet Pimpernel. "They seek him here, they seek him there." says Milan.
Sunderland
Castro says:
Roy Keane quits Man United halfway through the season and in the greatest reconciliation since Roger Waters rejoined Pink Floyd for Live 8, becomes Mick McCarthy's number two at the Stadium of Light. Sadly, it's a short-lived affair as McCarthy can't resist taunting Keane in revenge for the infamous grief he got while managing Ireland, sneering at the fading midfield hardman, "You're my bitch now."
Tottenham

Sp3ktor says:
Spurs call in image consultants to stem the tide of their falling popularity and become more fashionable. They recommend aloof-urban-chic to capture the huge disaffected youth market. A home(boy) new kit includes a hood and shorts with a waistband that sits just above the knee. The players however take the new look too much to heart and end up spending most of their games hanging around one of the corner flags looking shifty.
West Brom

Duffman says:
Bryan Robson faces a divided dressing room this season following his decision to sign up 80's chart topper The Pet Shop Boys to compose the clubs new anthem: a rework of the classic, yes you guessed it, Baggie Trousers. Jason Koumas was so incensed he ended up in Cardiff. "I told him that it was Madness but he took it the wrong way."
West Ham

Castro says:
Clueless Alan Pardew, wondering what to do next after getting the Hammers into the top flight, decides in desperation that the style 'the Academy' is known for is the answer. Beset by a lack of buying power thanks to West Ham's famously tight board of directors, Pardew instead ensures the team are dressed in the finest threads an East End sweatshop can muster. A sartorial success then, but sadly its relegation for the boys from the Boleyn Ground.
Wigan

Sp3ktor says:
The Premiership new boys get completely carried away with life in the spotlight. Unable to "keep it real" the club loses all its mates and is seen drunkenly wandering the streets and shouting "do you know who I am?" at unimpressed doorman. Sent to the Priory in March, Wigan finds God in April and cheerfully returns back to the good, honest folk of the Championship to "get their head back together".