Colin Lee Sacked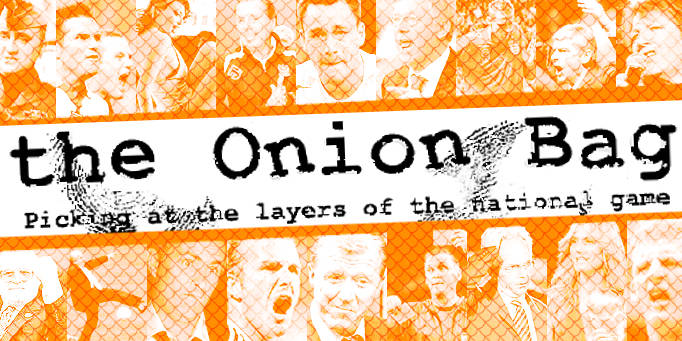 Trouble at t'Millwall on the eve of new Champ season
No sooner had Steve Claridge passed his new work number to his many turf accountants than he was
sacked as the manager of Millwall
. Now, The Onion Bag can exclusively reveal Claridge's replacement Colin Lee
has been sacked as well
. The new manager at the New Den will be that old stager and perennial coaching makeweight Ray "Butch" Wilkins.
Well respected man
Looking dapper in a crisp Saville Row suit with an open necked collar, ex- England star Wilkins was unveiled as the new manager before a smacked-up press conference using the tombstone of Lions legend Harry Cripps as a backdrop. He appealed to the Millwall supporters for calm. "Everybody just close your eyes, count to ten and when you open them I'll be gone."
Spender
Meanwhile, Millwall's opening day opponents and former Premiership paupers Leeds United have this week
settled up with all their creditors
and are left with £100,000 in spare change. Chairman Ken Bates was planning to give the cash to manager Kevin Blackwell to spend on players until he received a call from moneylenders Ocean Finance. "We once did Bates a favour," Chief Executive Jimmy "Nails" McLender told The Onion Bag's Larry Gak. "Now the time has come for him to return the favour," he said while cracking his knuckles menacingly.
Sha la laa
In other news, relegated Southampton Chairman Rob Lowe has denied that there has been a
boardroom split
over the appointment of former England and British and Irish Lions Rugby Union coach Sir Clive Woodward as Technical Director. "I'm sick of hearing about splits," he said. "First it's management splits, then it's boardroom splits. I've had to ban Banana Splits from the training ground canteen menu. It's getting out of hand."
Seamless
The sorry Saints saga still has some legs left in it, mind you. Apparently Woodward is now favourite to swap one form of Lions with another by taking over the top job at Millwall. The rumour has been denied by their current manager Tony Pulis who replaced the very recently sacked Ray Wilkins. "I have the full confidence of the Board," he said nervously.