Collina The Opel Fruit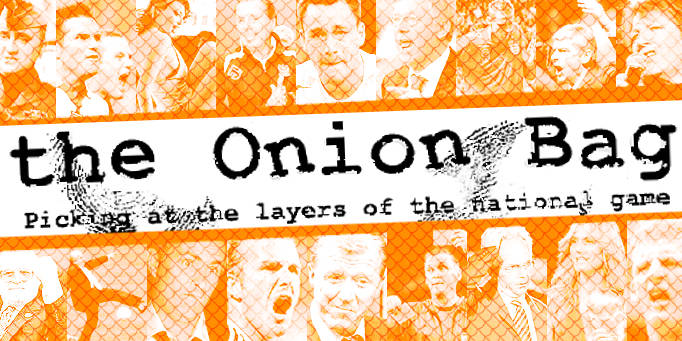 Super ref goes for the car
Veteran referee, Pier Luigi Collina, has turned in his black shirt and
packed up the ref business
. The boggled-eyed baldy, who recently had his name removed from the
Everton
Christmas card list, has quit because of a recent sponsorship deal he has signed with car manufacturers Opel who also sponsor AC Milan.
Corrupt
Fearing a conflict of interest the Italian Football Federation told Collina he could only referee in Serie B matches. "There would have been a clear conflict of interest", a random Italian we spoke to in the Cafe Continental, South Bermondsey told The Onion Bag. "The last thing Italian football needs is to get a reputation for corruption", he said with total seriousness.
Product placement
"After 28 years, I've decided to hand in my resignation" said Collina. "In my career I have been known for the kind of soundness that buys an
Opel Vectra
and the wisdom of family man picking up the keys to a brand new
Opel Zafira
. But if the FA doesn't trust my integrity then I am out of here faster than the beautifully crafted
Opel Astra Sports Hatch
."
AC Milan have denied that there would have been a conflict of interest and have urged that Collina reconsider his position. "I'm sure there is room for negotiation", a spokesman said. "Almost as much room as the spacious
Opel Meriva
."
Il Duce
Milan's owner, media mogul and Prime Minister of Italy, Il Duce Silvio Berlusconi, also thinks that the feted official has made an error in judgement. "I offered that shiny headed fool power beyond imaginings and he rejected me", he ranted to his reflection in a puddle. "For that he shall suffer the kind of torment only bald men can know. Veronica! Pass me the industrial strength Brasso. I wish to scrub myself."