Play Mourinhopoly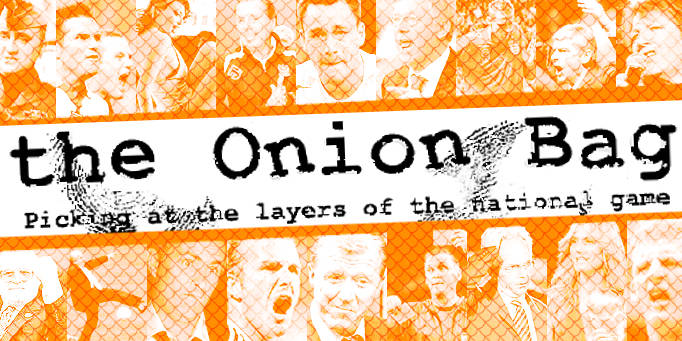 Advance to go... spend £200million
At the dawn of a new season, Chelsea supremo, Jose Mourinho, exclusively invites The Onion Bag to his gentlemen's club in London to discuss the season ahead.
There is an air of confidence among the men of Kings Road at the start of this campaign. A huge squad loaded with some of the world's finest talent, a trophy cabinet fast filling up, and of course the world's most sought-after manager, Jose Mourinho.
Raise them
Though the mood soon darkened when Onion Bag reporter, Larry Gak, asked the key transfer question of the summer: with such a wealth of talent available, why does he need Lyon's Michael Essien? "He tasks me. He tasks me, and I shall have him. Aye, Aye! And I'll chase him round Good Hope, and round the Horn, and round the Norway maelstrom, and round perdition's flame before I give him up!" Mourinho explained, his eyes blazing.
Green card
So with this season's premiership seemingly in the bag what does the future hold for Mourinho? While handsomely rewarded by his club, Jose is eager to cash in on his new found media success. Already part of the new Amercian Express campaign, Jose is looking to spread his wings even further and cash in on the Mourinho brand. Mourinhopoly is his pet project based on the classic property buying game but with twists that closely associate it with the modern transfer market.
Free parking
The game is very similar to the original except the player receives any amount of money they require to buy whatever they like, and the winner is decided before play begins. Of course, things could all change if Roman Abramovich lands on "Go To Jail".