Ashley And Cheryl Marry On The Moon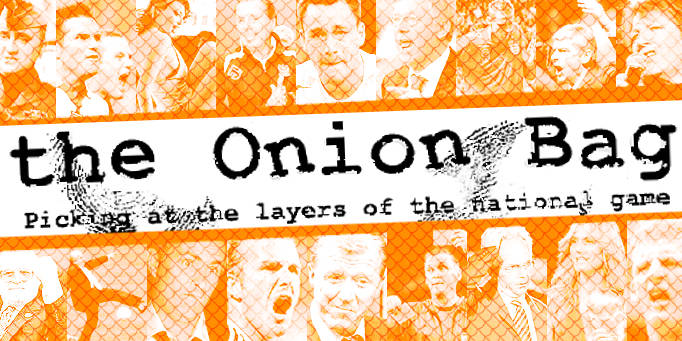 Couple wed on swanky lunar base
After duping the worlds paparazzi into believing that Arsenal's Ashley Cole and her glamerous singer fiance Cheryl Tweedy were to be
married in some castle in Scotland
, The Onion Bag can reveal that the wedding of the year actually took place on a secret luxury moonbase.
Space 2006
The 20 km wide base is located on the dark side of the moon and has 150 luxury apartments, a 7 star hotel and of course, a chapel where the happy couple were wed. Designed as a refuge for the worlds richest and most powerful from the dismal polluted landscape of planet Earth, the moonbase known only as
Alpha
was built by Ukrainian costruction workers usings tin foil and left-over masonry from the old Wembley Stadium.
Won't last ten minutes
The couple were transported to the moonbase chapel with their celebrity freinds and family crammed into a 50 wide foot space capsule and lauched from the back of the
the space shuttle Discovery
. The ceremony itself was a short affair with Cole and Tweedy exchanging vows and pre-nuptuals before a heavily sequined Elvis Presley who was especially raised from the dead to marry them both.
Monkey butler
Our intrepid reporter Larry Gak gained access to the reception which took place on a revolving sattelite restaurent in geo-stationary orbit around the moon. He was disguised as a cybernetically enhanced gorilla serving cocktail sausages. The couple emerged from behind a lambrini waterfall to the applause of their guests. By the end of the evening the caterers were relieved to have ordered the heavy duty dance proof tables.
But still they come
The happy couple ended the magical occasion by jumping into a space limo and were waved off to their secret honeymoon destination which, we believe, is the Hotel Vegas on Mars where, no doubt, they will be regarded with envious eyes.