Johnny P Eyes Up The Talent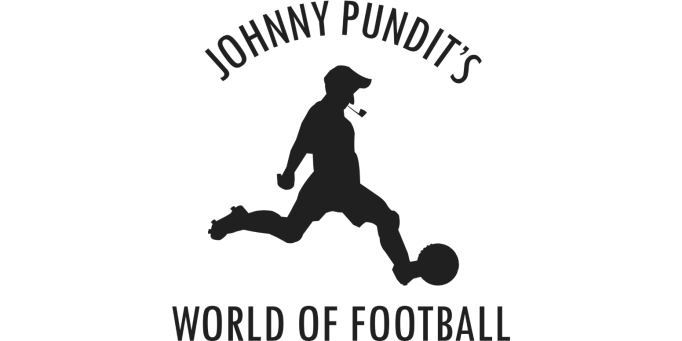 Transfer gossip is rife in punditland - again
Funny old thing, Football. For instance, this is a funny old time of year. It's as quiet as a sell-out game at the Arsenal. It's when the fag-end of summer is flicked into the full ashtray of transfer gossip. If only because there's bally all else to talk about, there being no actual football.
Bemused
Of course, we all have our own opinions on who should buy whom, and your favourite 'fifties pundit is no different. Mind you, I remember one year, I put my size tens right in the brown sticky stuff. Before my pal Fothergill became the donnish football correspondent of the Light Programme, he was briefly a bemused outside right for Aston Villa for two seasons in the mid-fifties. And in those heady days before The Mixed Metaphor - the club for gentleman pundits in London's fashionable Soho - a few of us professional clompers used to sink the odd pint of mild at a drinking den called The Swift Half.
Wink
One night in late July '54 we talked transfers all evening before weaving back to our digs. I was playing for Portsmouth at the time and as I sank back into the brown floral quilt, I suddenly remembered a piece of gossip I'd heard: Harry 'The Hammer' Hartington, a redoubtable centre half at Wrexham, was unhappy at the club and wanted to leave! I immediately wrote a letter to our manager, Albert Bridge, tipping him the wink.
Dance school
When we returned for training, you can imagine how proud I felt when our new signing was unveiled: Harry the Hammer was a Portsmouth player, and all thanks to yours truly! Unfortunately, things then went quickly downhill. Harry shirked tackles, all but ran away from anyone over five feet nine and complained to Albert of 'growing pains'. 'I thought you were 'the Hammer'! squeaked Albert. 'Yes, but only because I support West Ham, Mr Bridge'. Turned out I'd muddled him up with 'Henry the Hammer' Harrison at Rotherham. As for Harry, he left to start a dance school in the East End. I don't think it saw out the week; neither did my career as a talent spotter.
Till next time,
Keep your noses clean,