Sven's Sudoko Sleaze Shock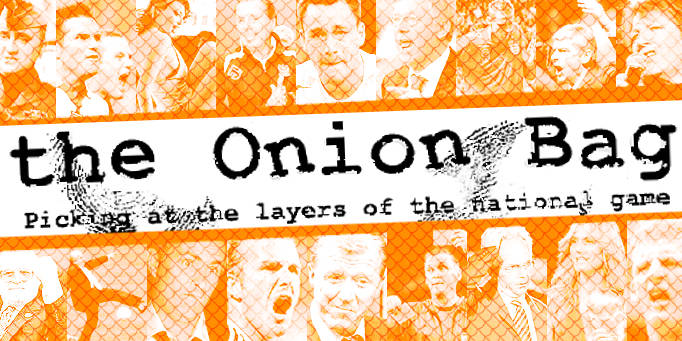 Soccer suckers for dull numbers quiz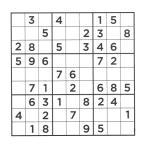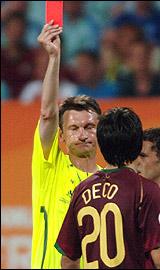 The football world is about to be engulfed in yet another controversy — that leading figures in football have become hopelessly addicted to the mind boggling puzzle game suduko.
Boring
A FIFA source (wearing a very fetching bobble hat and a badge with I *heart* David Beckham on it) said "We thought that football stars, managers and officials were too busy chasing money and skirt to ever pick up a dog-eared copy of the local poper on the train, but we were wrong".
Such is the level of interest (ie we rang them about it) that FIFA have now promised to launch a full(ish) enquiry into the crisis, which will come to nothing, so that's OK.
Cryptic
The England camp is not above suspicion. Observers have witnessed Steve Mclaren and Sven-Goran Eriksson struggling with their puzzles at the touchline
during World Cup matches
. Some people say that Sven's use of the 4-1-4-1 formation is yet another bid to try and make the numbers fit.
"I try to explain to Steve what those chaps in the shorts are doing running around on the grass." Sven told a press conference while donning his hat and coat. "He can pick out the goalkeeper from the rest of the team which is good. He writes it all down, mostly on post-it notes and backs of envelopes. I would do more but it is my last day".
Puzzled
Officials are worried that this might just be the tip of the iceberg. At present they are just investigating Suduko abuse, but fears exist that there may be problems with other tedious puzzles such as Kendoku, Himwonko and of course
Svendoku
.
On the Cards
World Cup referees are also addicted. Some have been using yellow and red cards to compare permutations of high numbers to help with their puzzle solving. During the Portugal v Holland game, Russian referee Valentin Ivanov managed to make two line-ups total nine in the space of 15 minutes.
Bile
The England camp have denied accusations of puzzle abuse. A spokesman for the team has come forward and said "It is obvious that none of our boys are involved as they can neither count up to 9 nor add up.. or spell for that matter".
England captain David Beckham said "The last thing we need is another controversy like this — these stories make me sick. I quit."