Berlusconi: You'll Never Walk Again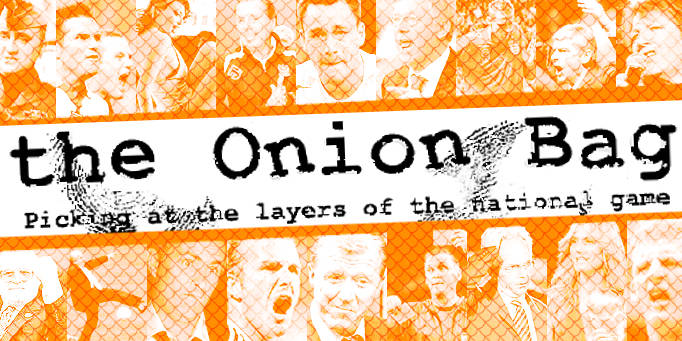 Il duce writes for The Onion Bag
In his final ever column for The Onion Bag, Il Duce Silvio Berlusconi issues a robust defence of his beloved AC Milan after their punishment for cheating.
FOOLS! Imbiciles! Narrow minded, short sighted lunatics! I have told my laundry whaller a million times never to press my silk stockings with the crease down the middle.
Higher purpose
As for those bastardos in the Italian court, all I have to say to them is WHY? Why must my beautiful warriors of Milan suffer the shame of a points deduction and have their dreams of european glory shattered over matters that are beyond their control. The deeds of higher beings such as I should be of no concern to my brave soldiers.
Zeitgeist
To think, my Milan will suffer the indignity of starting next season at the bottom of Serie A. Worse, they wiil be prevented from joining the elite of Europe in the Champions League... it is a slap in the face. Not just to me but to all Italy. For I am the embodiment of Italia. My spirit runs through their veins. Their eyes watch my TV stations and read my newspapers. I speak, and they listen, even now after that communist fool has cheated his way into my government. I will make him pay.
Pig envy
Clearly there is a conspiracy against me. My enemy's want to defeat me. Well let them try. Those losers of Lazio may be beaten, the Machiavellians of Florence are out and the Old Lady's droopy bosoms are finally hitting the floor but I will survive. I, the Duce, am better than them all. Expecially that west London Russian oil pig. Oh how he envies my success. He makes me sick. Veronica... where is my sick bag! I wish to soil myself... Veronica?!