Ronaldo Takes Out Scapegoat Insurance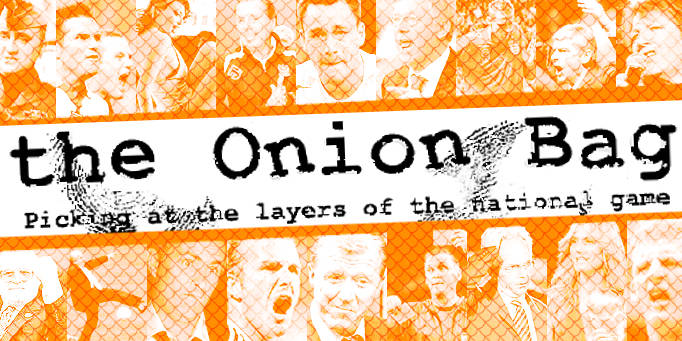 Portuguese meddler gets fall guy cover
Cristiano Ronaldo has taken out scapegoat insurance for next season following his involvement in Wayne Rooney's red card in England's
World Cup Quarter final defeat
against Portugal last Saturday.
Stamp duty
It is widely expected that Rooney's dismissal and England's subsequent defeat will be blamed on the Portuguese Manchester United winger: partly because of his intervention immediately after his club mate stamped on Carvalho's bollocks, his repeated attempts to wind-up Rooney and the fact that he has a face you just want to punch.
Bread and circuses
It is often the practise of people to blame a scapegoat for a defeat, or a problem that is seen as too difficult to resolve. Dr Julius Limbani of the Department of Flimsy Excuses at Croydon University explains the phenomenon further: "England supporters are deluding themselves with their hatred of Ronaldo. They are blind to the problems dogging the national team and are transferring their resentment from the coaches and players to that pouting, smug, self satisfied wanker. Its quite sad really."
Playing the red card
To that end, Ronaldo has taken out extra cover to protect himself against reprisals from English players, supporters, journalists or members of the royal family.
The policy has been sold to many other potential scapegoats both in football and real life: referees, ball boys, office juniors, asylum seekers, alarm clocks and next door's dog.
Knock 'em down, build 'em up
In other news, the Carling Opta FIFA combined national media services player rankings have upgraded Owen Hargreaves from zero to hero in recognition for his services to the England cause. "This is wonderfull news but I'll try not to let it change me", he said from his great big house in Munich.