Euro(vision) 2008 - The New Campaign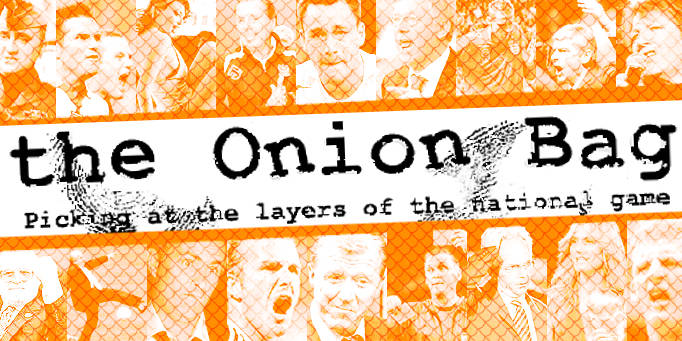 Pop has-beens called in to save British football
As speculation mounts over who will be the new England captain, the Onion Bag can exclusively reveal that we have made up a story about it possibly being diminutive balladeering Take-Thatter Mark Owen, perhaps.
While all our misguided tabloids froth and make up stories over Steven Gerrard and John Terry, the pint-sized tunester was rushed into the squad after being overheard at a Take That after-show party saying "...what a shower of sh*te, they're all so rubbish,
I might as well captain England...
". He is just one of a number of hopeless pop disappointments competing for places in the new England line-up in a shake up engineered by Boro-Svengali turned England manager Steve "starmaker" Mclaren.
Never Mind the Ballacks
Rumours are spreading that the new England squad will contain several startling b-list pop-names such as Clark Datchler (Johnny Hates Jazz), Mike Edwards (Jesus Jones) and Martin Rossiter (Gene). The scouts have also been assessing McFly for inclusion as their bloody pop career can't last much longer, can it? (please God).
Apathy in the UK
Mclaren's spokesman released a statement saying only "Football is the new Rock'n'roll - F**k EMI. We had to axe half the squad as their close-harmony singing and ability to perform a three minute choreographed dance routine left a lot to be desired. Obviously we're hanging onto Crouchy in the hope of a synth-pop revival."
Sid Vicious has refused to comment because he's dead and that. Sid Owen out of Eastenders said "yes, my surname is Owen too ".
Turn back the Clock
With the F.A. threatening to not actually comment on the story (they would have to know about it or read it first, I suppose), Onion Bag publisher Willhelm Van Clenchmonker has defended the decision to publish the story saying "of course it is nonsense, but wouldn't it be brilliant eh? wouldn't it? All these Football stars behave like second-rate popstars anyway, so why not get some cheaper ones in"