Box Clever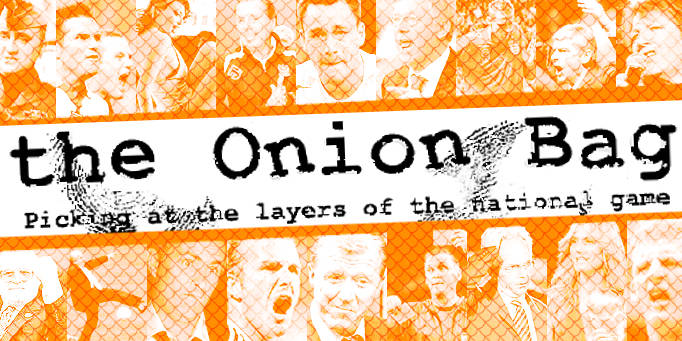 FIFA take a Risk with new World Cup format
The FIFA World Cup is to be relaunched as
Football Risk Mundial
from today and almost all national confederations are to be restructured into larger zonal entities.
The announcement was made this morning by FIFA President Sepp Blatter following UEFA's recent move to expand the UEFA Cup and European Championships for purely economical reasons.
International reshuffle
Blatter's plan is to begin a new era of international football by forcing the merger of many nations both big and small to create new ones as featured for many years in the board game 'Risk'.
All national head coaches and managers have been notified of the plan, some being reassigned new teams while others will be made redundant altogether.
Speaking ahead of next week's Football Risk Mundial qualifier against Scandinavia, Great Britain boss Fabio Capello said "This will make things easier and more difficult. Playing against Western Europe will not be easy as their team is full of the French and Spanish. On the other hand, the Northern Europe team has the Belgians and Luxembourg. Even the British cannot lose that one."
Continental switch
In South America, a simple qualifying campaign is on the cards as there's now just three teams taking part - Argentina, Brazil and Peru. Four, if you include Venezuela, but everyone usually beats them anyway.
In North America, several of next week's matches have been cancelled due to a lack of sufficient players being available. Sven Goran Eriksson, now head of the Central America team, was disappointed when their opponents Alaska pulled out at the last minute. "I was told I'd see lots of moose there" said the former England manager. "With this match cancelled, I'll now have to find another way to replace Ulrika in my life."
Kick and Russian
There's an 'old Russia' flavour to the Asia section as The Urals take on Siberia and Irkutsk plays Yakutsk but the match everyone will be waiting for is China v the Middle East. Rumour has it there's been some internal wrangling within the Middle East camp as the Kuwati players were unhappy with the Iraqis who in turn took issue with the Iranians, while the Saudi coach just wanted to buy the best players South America and Europe had to offer.
It looks like being a tense affair in that part of the world and indeed across all regions as the new-style World Cup gets underway. The Onion Bag will be there to cover all the action, starting with the clash between Quebec and Greenland. Join us live in Montreal (not available on terrestrial TV).