The World According To Gartside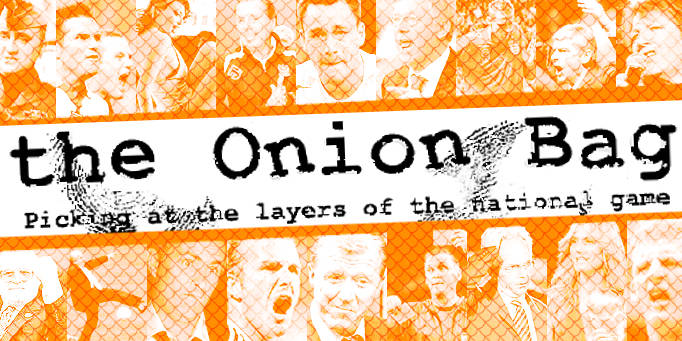 Bolton chief hungry for fame
Bolton Chairman Phil Gartside has revealed that his proposal to abandon relegation from the Premier League was just a cry for help. Gartside suggested the Premier League be expanded to two divisions of 18 clubs each with no relegation into the Football League.
Those were the days
Since Big Sam Allardyce left the Trotter's, the Lancashire club has struggled to stay in the limelight with young and ambitious clubs like Hull and Stoke vying for the attention of the public.
"Back in the day Bolton were always in the headlines," PR Consultant Ernesto Cockgroupier told the Onion Bag. "It was Big Sam this and Jay-Jay Okocha that. Wanderers were always being slagged off for being too long-ball, too old or too unfashionable. They were quite chic really."
These days, Bolton have a younger squad with an uncharismatic manager and scrape along the near bottom of the Premier League only attracting attention when they lose to teams even worse that them.
"The only good thing going for Bolton nowadays is Kevin Davies' Mormon style haircut." Cockgroupier continued unbidden. "Which is a nothing compared to Ivan Campo's flowing locks."
Its a title
Bored and frustrated by a lack of attention, Gartside suddenly declared that the Premier League should be a closed shop. He did make other suggestions for the overall improvements to football such as the 65th game and an apostrophe in the Champions League however these were dismissed by many journalists as too progressive and an affront to the English language.
The lower leagues have reacted angrily to the proposal. "I haven't mortgaged this club up to the eyeballs just so we could win the Championship," said one club chairman. "This club needs the faint hope of Premier league football or the Bank will shut us down."
Red Adair
"By coming up with outrageous statements Gartside is hoping to create a siege mentality at the club in the hope that results will improve," said Dr Julius Limbani, Head of Sports Behavioural Studies at Croydon University. "He should've sacked his coach and hired Harry Redknapp when he had the chance."