Germany Solve Euro 2012 Crisis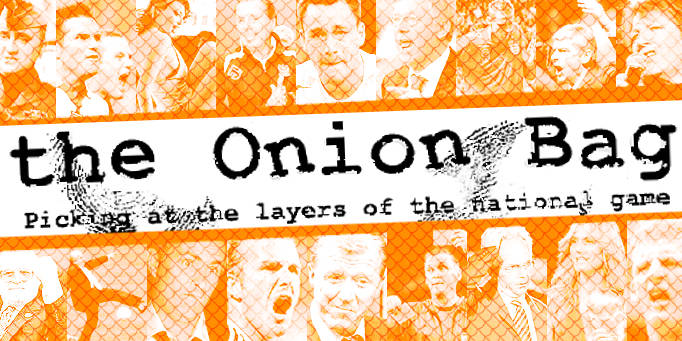 Unease as Germany eye Poland
As Poland's role as co-hosts with Ukraine of the Euro 2012 championship is
brought into question
, a surprising and unsettling saviour has goose-stepped forward in the form of 2006 World Cup hosts Germany.
"Ja, ja," said Germany Sports Fuhrer, Heinrich von Krinkel. "Ve vant to help Poland. Ze best vay to do dis is to invade - iz zat ze right word? Am I zayying zat right? - and offer to help organise the event. Ve will take our stadiums to Poland. Jahwol!"
Cheesy stereotype
But governing body UEFA is uneasy at the proposal. Spokesman Bent Kum told The Onion Bag, "Germany has the facilities, we know, but to uproot them and transport them to Poland, towed by legions of tanks and military vehicles, could be seen as insensitive in some quarters. Particularly the Jewish ones."
Cheesy puffs
Germany are not the only country rushing to Poland's aid. England's Football Association has also launched a rescue bid. "When we saw the Germans going in, we knew we had to do something. Consequently, we have used Government legislation to comandeer every Premier League football ground, and Selhurst Park, should we be required to step-in as co-hosts with Ukraine."
Cheese on toast
Unlike the Germans, who propose moving a massive force into Poland to facilitate matches, the FA in England plan to fly players and supporters back and forth on budget airlines. To save landing times, passengers will be airlifted over stadiums and dropped directly into the seats, or whichever position they play on-field.
Cheese moments
Irish budget carrier Ryanair has already caused controversy be declaring passengers will have to pay for their own parachutes.