Weekend TV Preview: October 24th - 26th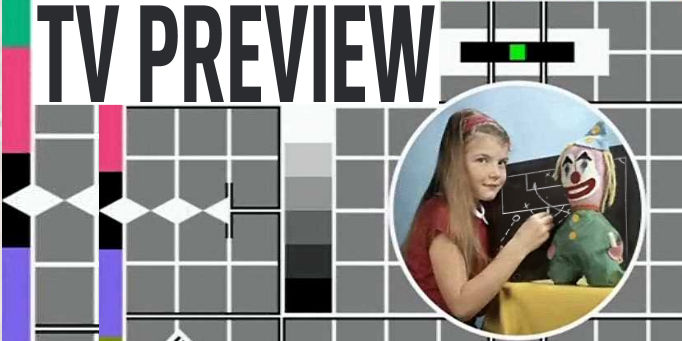 (All times UK)
Friday 24th October
19:30 Bayer Leverkusen v FC Koln, Bundesliga, Setanta Sports 1
The weekend starts with a local derby between two teams that are in form. Bundesliga bluffers should look out for Leverkusen's Patrick Helmes with 8 goals this season.
Saturday 25th October
12:30 Hamilton v Rangers, Scottish Premier League, Setanta Sports 1
The Accies haven't won at home in the SPL since the opening day this season. Unfettered by UEFA Cup commitments, Rangers should coast this one, frankly.
12:45 Sunderland v Newcastle Utd, Premier League, Sky Sports 1/HD1
It's great to see the North-East Derby on the telly. Newcastle have shown signs of improvement under JK and are due a win. Where better than the Stadium Of Light?
17:20 Reading v QPR, Championship, Sky Sports 1/HD1
Both upwardly mobile, both wear blue and white hoops. In fact it's possible that Reading fans will see this a derby game. May have surprise tastiness and a decent alternative to...
17:30 Blackburn Rovers v Middlesbrough, Premier League, Setanta Sports 1
Some People Are On The Pitch
has nothing against Messrs. Southgate and Ince. However, it's fair to say that both teams are in a period of transition or perma-transition in Boro's case. This game could be could decent enough but if you need the football credit you could give it a miss.
19:00 Osasuna v Real Betis, La Liga, Sky Sports Xtra
Betis only recorded their first win of the season last week against Mallorca and will be hoping to get a run together against a poor Osasuna side.
21:00 Barcelona v Almeria, La Liga, Sky Sports Xtra
Barca only managed a 1-0 win at lowly Bilbao last weekend, which is the place where Almeria recorded their only away win this season so far. Still and all, this looks to be a straightforward win for the Catalan club.
Sunday 26th October
13:30 Ajax v NEC, Eredivisie, Setanta Sports 1
If Thursday's game against Villa is anything to go by, Ajax attack like Brazil but defend like Barnsley. This may account for their mid-table position in the Eredivisie. Having said that, NEC while four places above are only a point ahead of the Amsterdam club.
13:30 Chelsea v Liverpool, Premier League, Sky Sports 1/HD1
A decent afternoon of Premier League action kicks off with a proper top-of-the-table ding-dong. These kinds of games have promised more than they have delivered in recent years. However as long as they leave their midweek Champions league Lethargy outside, we should be in for a cracker.
16:00 West Ham United v Arsenal, Premier League, Sky Sports 1/HD1
Reports of West Ham's demise are exaggerated and matches between these two have often thrown up a surprise. However, the Hammers could be in better form and will have to play extremely well to keep Chris O from reaching for his service revolver.
18:00 Villarreal v Atletico Madrid, La Liga,Sky Sports 3
Hard to gauge this one. Atletico have a coach under pressure but looked OK against Liverpool. Villarreal scored six in the Champions League but conceded three against Aalborg. Rioch for Madrid anyone?
20:00 Real Madrid v Athletic Bilbao, La Liga, Sky Sports 3
Real (even worse than Juve) Madrid should not encounter too much resistance from the aforementioned lowly Bilbao.
20:00 Marseille v PSG, Ligue 1, Setanta Sports 1
Both teams are having few problems finding the back of the net. PSG are mid-table and still underachieving. At least they can take solace from the fact that they're not bottom for once. What's more, in the French league, no-one is untouchable except maybe Lyon. Should be a good atmosphere at the Velodrome.