Midweek TV Preview: October 21st - 23rd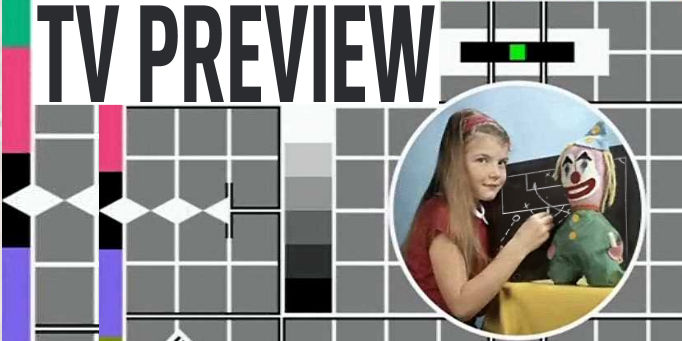 Tuesday 21st October

17:30 Zenit St. Petersburg v BATE Borisov, UEFA Champions League Group H, Sky Sports 2
By the time you read this, the game will be about to start so let us just say this: If BATE win, it will be war.

19:45 Manchester Utd v Celtic, UEFA Champions League Group E, ITV1/HD
Fergie's press conference was all about how Celtic's away record won't count for beans on account of this being a British derby game. Presumably by building up the Bhoys' chances, he will increase the pain on Gordo Strachan after the Reds run out comforatble winners.

19:45 Villarreal v Aalborg, UEFA Champions League Group E, Sky Sports Xtra/HD3
After two matches there is an element of "happy-to-be-here" about Aalborg. Manager Bruce Rioch was sometimes too much of a realist as manager in England. A relatively straightforward three points for the Spanish.

19:45 Bayern Munich v Fiorentina, UEFA Champions League Group F, Sky Sports Interactive
Luca Toni welcomes his old comrades to Bavaria. Had this been a stronger group, Bayern would be under more pressure than they already are. Fiorentina are recent returnees to the CL and should be fair game for the Germans. Famous last words, eh?

19:45 Steaua Bucharest v Lyon, UEFA Champions League Group F, Sky Sports Interactive
Steaua may be bottom of the group but they've only conceded one goal in two games. At home, they must fancy their chances against a Lyon side who may not be up for the trip.

19:45 Fenerbahce v Arsenal, UEFA Champions League Group G, ITV4
An intimidating atmosphere awaits the Gunners in Turkey tonight, blah blah blah. The fact is that Fenerbache are tenth in their league and not as good as Arsenal. Away win.

19:45 Porto v Dynamo Kiev, UEFA Champions League Group G, Sky Sports Interactive
Dynamo mullered Luhansk last Friday in the Unkrainian league and sit proudly atop the table after 11 games. Porto are in good shape themselves and will be keen to make amends after their battering by Arsenal in their last CL game.

19:45 Juventus v Real Madrid, UEFA Champions League Group H, Sky Sports 2/HD2
A blue riband European fixture this. Real are buoyant following their derby victory against Atletico at the weekend. Meanwhile, in Turin the knives are out for Ranieri. An away win will buy him a bit more time.
Wednesday 22nd October
19:45 Bordeaux v Cluj, UEFA Champions League Group A, Sky Sports Interactive
When the draw was made, Bordeaux must have looked at this fixture and thought 'three easy points'. Since then, Cluj have beaten Roma and held Chelsea while Bordeaux have shipped seven goals against the same opposition.

19:45 Chelsea v Roma, UEFA Champions League Group A, Sky Sports Xtra/HD3
Roma come into the game on the back of a home drubbing from Inter. Chelsea on the other hand are looking at their best, finding goals and wins still easy to come by despite missing most of their first team.

19:45 Inter Milan v Anorthosis, UEFA Champions League Group B, Sky Sports Interactive
The Cypriots should be bubbling with confidence going into this game, sharing top spot with their opponents. However, anything but a comfortable win for Mourinho's men would be an upset.

19:45 Panathinaikos v Werder Bremen, UEFA Champions League Group B, Sky Sports Interactive
Home defeat will effectively end Panathinaikos' campaign. Bremen have a lot of Champions League experience and are hard to beat at the best of times - while they've only managed two draws so far, they have to be seen as favourites to join Inter in the next stage.

19:45 Basel v Barcelona, UEFA Champions League Group C, Sky Sports Interactive
Barcelona's last match in this group was a fantastic 2-1 win away to Shaktar. They should get an easier passage to three points here...

19:45 Shakhtar v Sporting Lisbon, UEFA Champions League Group C, Sky Sports Interactive
Shaktar must have felt mugged after losing at home to two late Lionel Messi goals in a game they frankly bossed for 85 minutes. I can't see them letting the same thing happen again here.

19:45 Atletico Madrid v Liverpool, UEFA Champions League Group D, Sky Sports 2
All of Rafa's returns to Spain have yielded victories for Liverpool. Atletico are in poor form having lost their last three league games including a 6-1 hammering by Barcelona and a 1-2 home defeat to local rivals Real at the weekend. Fernando Torres will miss out on the return to his old club - even turning down VIP tickets from Atletico's club president - in a bid to be fit for Sunday's clash against Chelsea.

19:45 PSV Eindhoven v Marseille, UEFA Champions League Group D, Sky Sports Interactive
Both teams go into this tie pointless from two games, however Marseille will count themselves unfortunate in their campaign losing by the odd goal on both occasions, while PSV have just been thumped.

23:00 River Plate v Chivas Guadalajara, Copa Sudamericana, Setanta Sports 2
This competition has been a ray of sunshine in an otherwise rotten season for River Plate. They sit second from bottom in the Argentinian League getting just one win in 10 matches. Chivas seem to have ridden through their dodgy spell and are stringing some results together. Second leg to be played in two weeks time.
Thursday 23rd October
18:10 Udinese v Tottenham Hotspur, UEFA Cup Group D, Five
The start of the somewhat bizarre group stage of the UEFA Cup sees second in Serie A play bottom of the Premier League, with predictable consequences. Udinese concede very few goals but were turned over 2-0 at home to Dortmund in the last round having to rely on penalties tosee them through.
20:15 Aston Villa v Ajax, UEFA Cup Group F, Five
With three going through from five in each group Villa shouldn't have a problem getting into the last 32. Should be a very entertaining match, but Villa will kick themselves if they don't win, as domestically Ajax have struggled away from home picking up just one point in three games.