Midweek TV Preview: October 14th - 16th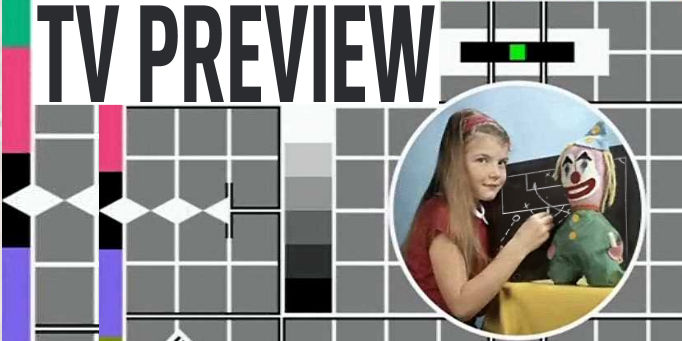 (All times UK)
Tuesday 14th October

19:45 England v Wales, UEFA U21 European Championship Qualifier, Setanta Sports 1
The deciding match between two old sporting rivals albeit on a different field of play. England carry a narrow 3-2 aggregate lead into the second leg at Villa Park. Could be a tense and exciting encounter.
Wednesday 15th October
19:30 Belarus v England, World Cup Qualifier, Setanta Sports 1
The good thing about this match is that we won't have to put up with the FA's laughable attempts at agenda control which backfired horribly when England ran out unexpected 5-1 winners last Saturday at the hated Wembley. In Minsk it will be all about the football and with Cole sidelined with a "hamstring injury" and John Terry still unavailable for selection, England have an excellent chance of taking the points in a hostile atmosphere against a useful Belarus side.


19:45 Germany v Wales, World Cup Qualifier, BBC2 Wales / BBC Interactive / BBC3
By their own admission Wales are in this for the long term, looking toward Euro 2012 or Brazil 2014 with their crop of youngsters. Germany are serial qualifiers and it's hard to see anything beyond a home win. I fancy the Welsh to score, though.
19:45 Northern Ireland v San Marino, World Cup Qualifier, Sky Sports 3 & HD3
Home banker. The key will be to get the ball to David Healy and get the Ulsterman back in the goals. It's the only chance they'll have for the rest of the campaign.
19:45 Republic of Ireland v Cyprus, World Cup Qualifier, Sky Sports 2
The Trap seems to have knocked some sense into the Irish since his arrival. The players will, no doubt, be anxious to eradicate the embarrassment of their previous encounters with the Cypriots during the Euro 2008 campaign. A less than comfortable home win.
Thursday 16th October


00:15 Chile v Argentina, World Cup Qualifier, Sky Sports 1
Buoyed by their Derby victory against Uruguay, the Argentines are back in the upper reaches of the qualification table. Only three points behind in fourth are Chile who lost 1-0 to fifth placed Ecuador. Blackburn fans will be anxious to see Carlos Villanueva in action.
02:00 Brazil v Colombia, World Cup Qualifier, Sky Sports 1
Your man Dunga may have kept his critics at bay with their 4-0 mauling of Venezuela at the weekend. However, you sense that even World Cup victory in South Africa won't silence them all. A good performance against the disappointing Colombians should give the head coach more breathing space.
19:45 Forest Green v Cambridge Utd, Blue Square Premier, Setanta Sports 1
From the Maracana in Rio to The Lawn Ground in Gloustershire. The home side's mere presence at this level is achievement enough. Rovers have taken advantage of the nearby university to draw their coaching and playing talent in the past. The result
appears
to be a tidy and well run club. Cambridge United, on the other hand...