Weekend TV Preview: 10 - 12 October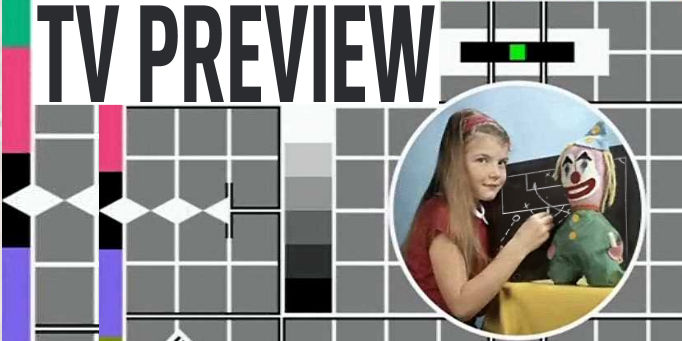 (All times UK)
Friday 10 October
19.45 Wales v England, U21 Euro Championship Play-off 1st Leg, Sky Sports 1
Despite both teams coming top in their qualifying groups, they have to go through a two legged play-off to see who will get through to the finals in Sweden next summer. Wales finished above France and Romania in their group, while England got through unbeaten against the likes of Portugal and Bulgaria. The second leg will be played on Tuesday.
Saturday 11 October
12.15 MK Dons v Carlisle United, League One, Sky Sports 1 & HD1
After a fantastic start to the season Carlisle have lost their last four games in a row. The Dons form has been indifferent from day one - either hammering teams or losing by the odd goal.
15.00 Scotland v Norway, World Cup Qualifier - Europe Group 9, Sky Sports 1 & HD1
Two teams that used to be good at qualifying for things and now aren't. Norway have only played one game so far - an embarrassing home draw against Iceland. "Henrik Ibsen... Morton Harket... Thor Heyerdahl... do you hear me, do you hear me?"
17.15 England v Kazakhstan, World Cup Qualifier - Europe Group 6, ITV1 (not Scotland) & ITV HD (Freesat only)
Fans of the Sasha Baron Cohen's spoof Kazak reporter Borat will be used to comic misunderstandings mixed with gut-wrenching embarrassment. They should enjoy this game.
17.30 Wales v Liechtenstein, World Cup Qualifier - Europe Group 4, Sky Sports 1 & HD1
Not even Wales can stuff this one up, right?
19.45 Slovenia v Northern Ireland, World Cup Qualifier - Europe Group 3, Setanta Sports 1
One of many tough trips to Eastern Europe for Nigel Worthington's men. They'll be happy with the draw and will almost certainly play for it.
22.10 Argentina v Uruguay, World Cup Qualifier - South America, Sky Sports 3
Pick of the ties in this round of South American qualifiers which takes us to their half way point. Although still sitting in the automatic qualification places, Argentina haven't won any of their last five matches and will be looking over their shoulders at the likes of today's visitors and Chile.
22.20 Flamengo v Atletico Mineiro, Brazilian Campeonatos, SportsXchange
Don't these people know it's an international break? Getting close to squeaky bum-time in Brazil, Gremio are wobbling at the top of the table with a chasing pack of four teams, including Flamengo, ready to steal their place. Mineiro are just looking to hold on to their 12th spot, which should be good enough to see them qualify for next season's Copa Sudamericana.
Sunday 12 October
00.20 Colombia v Paraguay, World Cup Qualifier - South America, Sky Sports 3
Paraguay may be sitting pretty at the top but they've been indifferent on their travels - beating Brazil but then getting hammered by the frankly rubbish Bolivians. Colombia badly need a win having taken just two points from their last four qualifiers.
13.30 Eastbourne v Stevenage, Blue Square Premier, Setanta Sports 1
A match that sounds more like the musings of TV's Kirsty and Phil, the battle of the Boroughs sees Eastbourne on the end of a dire run of results after a hopeful start to the season, Stevenage on the other hand have gone from strength to strength since dropping points in their opening games. Eastbourne have a fez for a club badge - I just thought you should know that.
21.00 Venezuela v Brazil, World Cup Qualifier - South America, Sky Sports 1
Venezuela aren't as bad as they used to be - they're just not good enough to beat Brazil.
22.55 Ecuador v Chile, World Cup Qualifier - South America, Sky Sports 1
While unfancied, Ecuador have put in some impressive performances recently, getting away draws against Argentina and Uruguay. Chile haven't been doing so bad themselves sitting level with Brazil and Argentina in the table.