Weekend TV Preview: October 31st - November 2nd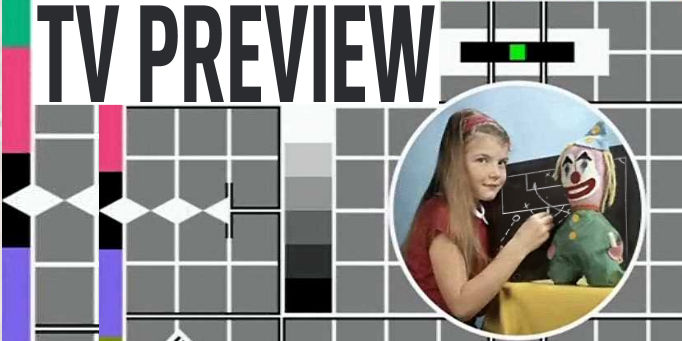 (All times UK)
Friday 31st October


19:30 Bayer Leverkusen v Wolfsburg, Bundesliga, Setanta Sports 1
Decent game, this. Two teams in good form and banging in the goals. Star men for either side are Grafite for Wolves and Helmes for Bayer who could go top if they win.
Saturday 1st November


12:45 Everton v Fulham, Premier League, Sky Sports 1 & HD1
Hmmm. Interesting choice this one. Everton are on the up after a good point against Manchester United and Bolton (which in fairness is no great shakes). Fulham have Andy Johnson back in the goals and will be a threat until his knee cap pops out again. "Damn! why does that keep happening?"
17:20 Cardiff City v Wolverhampton Wanderers, Championship, Sky Sports 1 & HD1
Dave Jones welcomes one of his old clubs. Wolves are top and Cardiff are third. There should be a lively early-evening atmosphere at Ninian Park with a goal or two for good measure.
17:30 Tottenham Hotspur v Liverpool, Premier League, Setanta Sports 1
Setanta have had some good fortune with their TD picks this season. They screened the Manchester City v Chelsea game just after all that stuff went down with Abu Dhabi. This weekend a humdrum top v bottom fixture is now a clash between the two teams of the hour. Tottenham's exuberance should be snuffed out by a ruthless Liverpool.
19:00 Malaga v Barcelona, La Liga, Sky Sports Xtra
It's Malaga's turn to run the gauntlet of playing the top teams in succession thereby ruining their form curve. Barcelona are said to be in fine form and the legends are already being cast in October.
19:30 Cork City v Glentoran, Setanta Sports Cup Final, Setanta Sports 2
The usual French fixture is set aside for Setanta's own cross-border knockout tournament between a team from the Republic and the North.
21:00 Valencia v Racing Santander, La Liga, Sky Sports Xtra
Valencia were dreadful last year. This season they have put their financial woes aside and are top by a point with David Villa back in the goals. Racing are struggling and could do with the upset and the points. They could probably do without a UEFA Cup clash against Schalke next week.
Sunday 2nd November
13:15 Derby County v Nottingham Forest, Championship, Sky Sports 1 & HD1
Brian Clough? Peter Taylor? The seventies? Jumpers for goalposts? Marvelous isn't it?
14:00 Hearts v Celtic, Scottish Premier League, Setanta Sports 1
The Jambos haven't won since September which is hardly the sort of form you want to bring to a game against the champions. A straight-forward away win for Celtic.
16:00 Bolton Wanderers v Manchester City, Premier League, Sky Sports 1 & HD1
City are a different team away from home, a poor team in fact. Bolton need this badly and Megson needs it even more. Not a fixture to whet the appetite.
20:00 Lyon v Le Mans, Ligue 1, Setanta Sports 1
Le Mans took a home beating against Auxerre on Wednesday and won't be feeling too good about themselves going into their Big One against the champs. Lyon are unlikely to be troubled.