Bundesbag Week 6: A Tale of two Lehmanns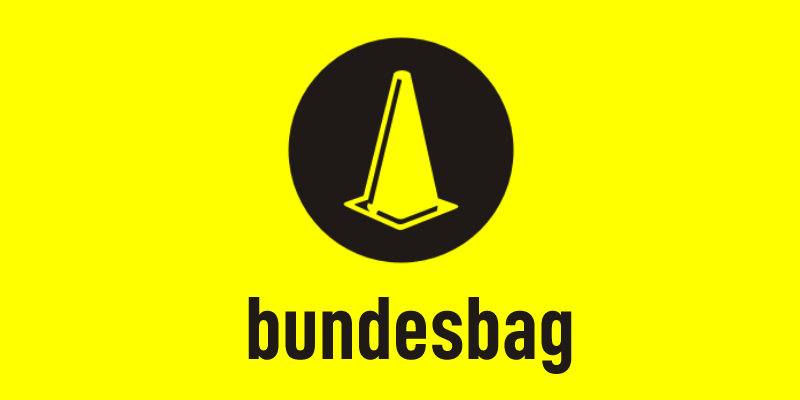 "F**k off Hoffenheim!"
said Tobias as he swayed against the rhythm of the ICE train to Dortmund, his equilibrium hindered by an excess of alcohol. There were six of us standing in the train bar minding our own business when Sp3ktor went to order some beers and "befriended" Tobias, a Stuttgart fan on his way to the same game as we were. He took it upon himself to join us, verbally abuse us and demand to know what we were doing in Germany. We shrugged our shoulders and smiled politely muttering something about the beer, the company and the cheap ticket prices. Meanwhile Tobias abused his new friend's BVB shirt and seemed to make a number of physical gestures inviting him to have sex with his bottom. This may have been an insult (a most peculiar one if it was) but since none of us accepted his kind offer and started to look askance at him, he decided to head back to his travelling companions at the other end of the bar who didn't look too pleased to see him return.
While there was very little to be gleaned from the exchange, it did reflect a genuine antipathy towards Hoffenheim. Since the village club's promotion to the Bundesliga, the owner and software billionaire Dietmar Hopp has suffered verbal abuse and physical threats. The week before, he decided to prosecute a Dortmund fan for unfurling a banner threatening to kill him. Last Saturday another banner was unfurled in the giant kop end of the Westfalon. Not being able to read German I did not know what is said but the word "Hopp" was prominently displayed. The banner was packed away in good order as the game progressed in front of 71,194 people and 6 Englishman drinking beer and soaking up the atmosphere.
The last time we came to Dortmund we were treated to a 4-0 home win. We weren't disappointed this time either as BVB beat Stuttgart 3-0 thanks to a screamer from Tamas Hajnal (scoring his first goal for his new club) and a great header from substitute Alex Frei. The two strikes were split by a fortunate goal by Felipe Santana who fouled Stuttgart keeper Jens Lehmann, much to our amusement.
Hajnal was man of the match but Kuba must have run him close with an excellent display of wing work.
While the shenanigans at the Westfalon took place, there was more nonsense occurring elsewhere. In Bremen, 40,000 watched the home side go 4-1 up against the hated Hoffenheim. Incredibly, the newbies fought back to 4-4 after 71 minutes. Then, with Werder down to ten men thanks to a red card for Per Mertesacker, they scored the winner. Mesut Ozil rounded off a fantastic performance and is proving to be a player rediscovering himself under Thomas Schaaf.
It was a weekend of upsets in the Bundesliga. When we arrived in Cologne on Friday night to begin our festivities, we bumped into some FC Koln supporters flushed with success after a fantastic (and deserved) 1-0 win over Schalke. The surprises continued on Sunday as Karlsruhe turned over the in-form Wolfsburg 2-1 at the Wildparkstadion. Cotbuss surprised everyone by not only scoring another goal but by not letting any in either. Hertha were the unwilling recipients of Energie's first win of the season.
However the biggest shock of the round was Bayern. The champions travelled to the injury-ravaged Hannover looking to atone for their mauling at the hands of Bremen last week only to lose again, 1-0, thanks to a brilliant strike from Huszti. I waxed lyrical about Bayern last week so there is not much more to say. At least, for Klinsie's sake his team stayed unbeaten in the Champions League this week, which should keep the pressure off.
While Schalke and Bayern donned the inconsistency pants, Hamburg and Leverkusen were running free in the park. The northerners' 1-0 win over the hapless 'Gladbach sounded more convincing than the scoreline suggests. Meanwhile Leverkusen has adopted the Bremen approach of out-scoring the opposition. Patrick Helmes was on the mark yet again as Bayer edged Bochum out of a 3-2 thriller.
On Sunday, Frankfurt and Bielefeld played out a 1-1 draw with Bielefeld. Artur Wichniarek scoring yet again for Arminia. We missed the game on the telly because we were on our way back to Cologne from Aachen.
We had made our way to the former Charlemagne capital (which was very pretty by the way) to visit the Tivoli Stadium and watch the home side play Freiburg. For 10 euros, we stood behind the goals and in front of a whooping great speaker. It was a different atmosphere than the grandeur of the Westfallon, however it did provide us with the second Lehmann of the weekend in the shape of Aachen captain Matthias. In truth, he spent the first 20 minutes looking like he'd won a fan competition to be a player for the day. However, he soon shaped up and the game was won by a goal from his team-mate Daun in the 83rd minute. I didn't get his first name. It was a good goal though.
That's it. Results and tables
here
.