Bundesbag Weeks 9 & 10: Der Bumper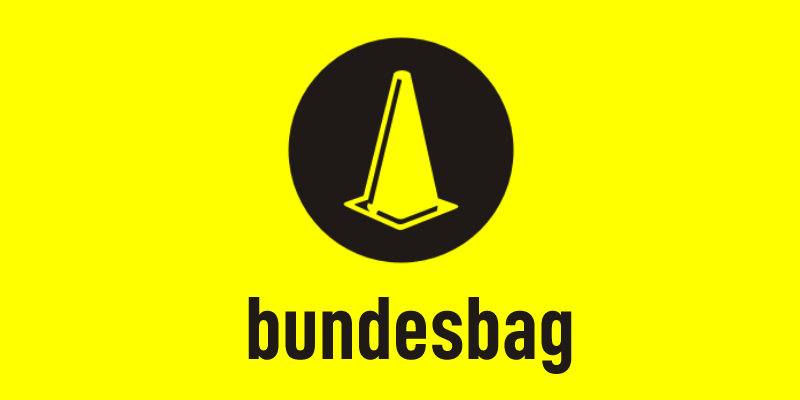 They say that after ten games a league table starts to take shape. If that's true then Hoffenheim are due to be mentioned in the opening paragraphs of many a Bundesbag throughout the rest of the season. Last Sunday was The Big One as they traveled north to Hamburg for a first versus second clash. Not only did they win but they ran away with the game, leaving dust in the leaders faces. 3-0 was the final score and critics are becoming increasingly beguiled by their football. Fast, energetic, controlled, attractive and successful.
The Bundesbag has mentioned before about how the English media are paying more attention to matters German thanks to Ralf Rangnick's team. Indeed the first David Hassel
hoff
gags surfaced a couple of weeks ago. Ho-ho, they laughed, were it not for the fact that we were cracking them at the start of the season. That's not much to be proud of, mind, but there it is.
Anyhoo, Hoff II fetched up at Bochum Towers on Wednesday for their second road trip in four days and pretty much sent their hosts the way of Hamburg. Bochum did lose Christophe Dabrowski to a red card on 76 minutes but it was 3-1 by then and all over. So while the new leaders pinch themselves, the chasing pack gird their loins in an attempt to restore the natural order to the Bundesliga.
Let's start with Hamburg since we've already mentioned them. Their midweek fixture was another televised game against Stuttgart who, you feel, could genuinely challenge if they found some consistency. They went down 2-0 and are 9th in the league. Mind you, that's only two points behind Bayern who have abandoned some of Klinsie's more out-there practices and taken it back to the way things were when Hitzfeld was last in charge and they were winning the lot. At least that's what Rafael Honigstein reckons.
Two comeback victories for the champions have transformed their spirits and their prospects. Munich were 2-0 down on Saturday against Wolfsburg but a four-goal reply wiped the smile off ex-Bayern boss Felix Magath's chops. A Demichelis own goal gave Frankfurt an unexpected fillip until Klose and Ribery stuck it to them to win 2-1 on Wednesday. The return of the Frenchman from injury must also surely have a lot to do with Bayern's revival.
Meanwhile and not so quietly going about their business are Leverkusen in second. Four goals in two games without reply, the first against Koln, the second versus Bremen. Bayer are playing some sizzling stuff and should rightly be held up as one of the reasons why the Bundesliga has some of the best attacking football in Europe at present.
The bottom is as congested as the top with three points separating the final seven. Cottbuss prop everyone else up. They lost to Frankfurt who shot up the table as a consequence at the weekend. 'Gladbach welcomed new returning boss Hans Meyer back as coach and had a decidedly mixed week. Hurrah for winning 1-0 to Karlsruhe, hurroo for getting spanked 3-0 by Wolfsburg. As for Karlsruhe themsleves, their misery was compounded by Schalke who couldn't even beat Bielefeld at the weekend.
Finally, Berlin's decent season continues. A point against Dortmund was followed by three at home to Hannover. Marko Pantelic was on the scoresheet for Hertha. The Serbian striker has been dropped recently and slagged off his general manager Dietar Hoeness. Next week, he plans to punch coach Lucian Favre on the nose before the game against Bremen. Whizz hatrick anyone?