Midweek TV Preview: 12 - 15 January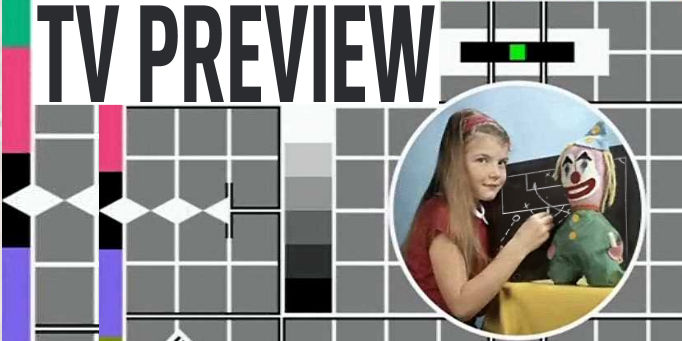 (All times - UK)
Monday 12th January
19.45 MK Dons v Colchester United, League One, Sky Sports 1/HD1
Both teams are experiencing good form at the moment, particularly Roberto Di Matteo's Dons who look like strong contenders for an automatic promotion place. Colchester lost 3-0 at home when these two met earlier in the season, but expect a closer result this time following Paul Lambert's introduction as U's manager.
Tuesday 13th January
19.45 Bristol City v Portsmouth, FA Cup 3rd Round Replay, Setanta Sports 1
An intriguing one, this. Pompey are looking a shadow of the team that waltzed its way to Wembley last season and have notched up only one win in the last eight. That said, Bristol City are treading water in the Championship, languishing in mid-table, however both sides had to sit out their weekend fixtures due to snow, and both sides have lost key players in the transfer window (e.g. Diarra, Defoe, Trundle, etc.) Don't rule out a penalty shoot-out to decide this one...
20.05 St Johnstone v Rangers, Scottish Cup 4th Round, BBC1 Scotland
If Walter Smith wanted an easy draw in the Cup to help his side re-focus for the league, he must have been disappointed with this one. St Johnstone currently sit top of the Scottish First Division and are unbeaten since the end of August. If Bristol City v Pompey doesn't appeal tonight, try Sky channel 971 for this instead.
Wednesday 14th January
19.00 Valencia v Racing, Copa Del Rey 5th Round 2nd Leg, Sky Sports 1
The first of part of Sky's Copa Del Rey triple bill this week, and this should be a formality. Though Valencia's form of late is nothing much to write home about and despite the first leg finishing as a 1-1 draw, they're still doing much better than their opponents in La Liga, and for that reason we recommend a home win for all you aspiring punters out there.
20.10 Southend United v Chelsea, FA Cup 3rd Round Replay, ITV1
The match ITV1 have chosen to upset 10 million Coronation Street viewers is an unlikely one in that Chelsea appeared to be home and dry against The Shrimpers in the previous match. Lucky for us, The Cup enthuses a never-say-die attitude in big and small clubs alike and Peter Clarke's 90th-minute header was enough to give us this once-in-a-lifetime chance to see Southend on primetime terrestrial television.
21.00 Barcelona v Atletico Madrid, Copa Del Rey 5th Round 2nd Leg, Sky Sports 1
The chorizo in this Copa Del Rey sandwich would be a little more appetising were it not for the fact that Barca effectively ended this tie with a 3-1 win in the first leg. Still, those of you who are curious to know who constitutes the Barcelona second-string will have ample opportunity to get the necessary information before this evening's out.
Thursday 15th January
NOSTALGIA BONUS!
11.30 The Big Match Revisited, Series 2, Episode 3, ITV4
It's about time we featured this on a regular basis in our Midweek TV Previews because quite frankly it's brilliant. ITV4 have really earned the respect of us football nostalgists for showing so much of their precious archive material which under normal circumstances would never see the light of day. Thanks to them, however, we get to peer through the looking glass back to a wonderful period in British football history - in this case, the 1978/79 season.
Things were so much different back then. Take last week's episode, for example. Because of the bad weather conditions at the time, ITV could only find two games to point their cameras at, but point them they did. Their first game was an FA Cup Third Round tie between Sheffield Wednesday and Arsenal, the highlight of which was undoubtedly the delayed start to the second half caused by Wednesday fans relentlessly pelting Pat Jennings with snowballs.
This was followed by a match between Stoke and Oldham. Unlike the previous game, the ground staff didn't even bother removing the snow from the pitch and the match went ahead as normal, complete with regulation bright orange ball. And here you had another of those "am I seeing things" moments that you only get with old footy footage - Howard Kendall and Garth Crooks playing together side by side in an almost improbable overlapping of football generations.
With that game being abandoned at half time because of safety reasons, Mooro had some time to kill, so what better than to show a clip from Australian TV of Elton John singing the track 'Georgia' from his (then) new album, A Single Man. The football connection? He'd invited his Watford squad to come along and sing harmonies behind the piano in the way only Elton John can.
Finally we had evidence of ITV's hopeless inability to come up with innovative features the way Match of the Day did on the BBC. While Jimmy Hill could happily rely on the trusty old 'Goal of the Month' competition, Brian Moore was not quite so lucky. In an effort to avoid blatantly copying the Beeb (we know - how things have changed...), it was his dubious pleasure to announce the 'Personality of the Month' competition.
The four contenders included Ray Clemence who the week before had given away a goal to Arsenal and lost his place in the England team, a Brazillian player called Juary who celebrated a goal by doing a not particularly funny dance around the corner flag, and
Barry Hughes
, one-time West Brom player and, in 1979, manager of Dutch side Haarlem. His nomination came courtesy of the fact that he was caught on camera acting like a drunken old grandad with a squeaky blower from a Christmas cracker during a match in the Dutch First Division. All rather strange, but charmingly innocent as indeed football coverage tended to be back then.
And today's episode? Expect a close-fought encounter between Arsenal and Nottingham Forest featuring legendary names like Frank Stapleton and legendary advertising boards like 'Unipart' and 'Tetley Bittermen'. Cracking stuff.
19.45 Torquay United v Wrexham, Blue Square Premier, Setanta Sports 1
Hard to tell which of these two title contenders is the more likely to buy a golden ticket back to League Two. So which is best: Paul Buckle's Torquay United or Dean Saunders' Wrexham? There's only one way to find out...
20.00 Athletic Bilbao v Osasuna, Copa Del Rey 5th Round 2nd Leg, Sky Sports 1
Finally to the last Copa Del Rey match of the week and here we find two teams that are grinding out every point they can muster at the moment, but while Bilbao have hauled themselves towards mid-table safety in the league, Osasuna are currently rock bottom. Another tie that finished 1-1 after the first leg and another that may very well go to penalties too.