Weekend TV Preview: 9 - 11 January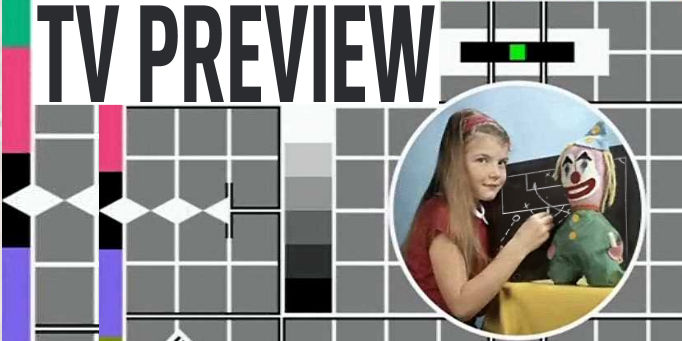 (All times - UK)
Friday 9 January
20.00 Reading v Watford, Championship, Sky Sports 1/HD1
Two free-scoring sides promise entertainment for those spending Friday night in. Reading's chase of Wolves faltered a little over the Christmas period while Watford's form has gone back to awful.
Saturday 10 January
12.45 Aston Villa v West Bromwich Albion, Premier League, Sky Sports 1/HD1
A close fought affair which will see Villa snatching victory late on (copy for repeated use).
17.20 Burnley v Swansea, Championship, Sky Sports 1/HD1
On the telly twice within a week, Burnley can consider themselves unlucky to be on the receiving end of a Carling Cup hammering midweek. Cup success has hardly been a distraction for them as they've followed their three previous ties against Premiership opposition with wins in the Championship. Swansea are on a run of eight, (yes, eight) consecutive draws, a record held with six other clubs. Another here sees them claim it for themselves.
In true 'Friday List' style, the other holders of the most consecutive draws are...
1. Torquay United in the Third Division (1969-70)
2. Middlesbrough in the Second Division (1970-71)
3. Peterborough United in the Fourth Division (1971-72)
4. Birmingham City in the Third Division (1990-91)
5. Southampton in the Championship (2005-06)
6. Chesterfield in League One (2005-06)
17.30 Stoke City v Liverpool, Premier League, Setanta Sports 1
It's been a season of shock results but you can't see anything but a Liverpool win here. Stoke are in serious trouble, lacking a Plan B in the absense of
Rory Delap
. It's unlikely they'll get anything against a Liverpool side that doesn't look like breaking their point-getting habit anytime soon.
19.00 Deportivo v Sevilla, La Liga, Sky Sports Xtra
People who know reckon Depor are on their way back after a decade in the doldrums. A win here will see them going above Sevilla who are currently fourth in a tight chasing pack.
20.00 Auxerre v Marseille, Ligue 1, Setanta Sports 2
If you read
Duffman's review of Ligue 1
last week and thought to yourself "I'm gonna get me some of that Frenchie action" here's your first opportunity to catch some after their winter break. You really could pick a better place to start: Marseille's challenge to Lyon is probably the wobbliest of the chasing pack while Auxerre couldn't find three points on a fork. Come back tomorrow.
21.00 Valencia v Villarreal, La Liga, Sky Sports Xtra
With Barcelona looking set to win the title before the end of March, the battle for the remaining Champions League spots seems the only thing left - and there's six teams with a decent shout for them. Valencia currently hold second place, a position Villareal held until a woeful Christmas period saw them playing three of their closest rivals and losing them all.
Sunday 11 January
12.15 Hibernian v Hearts, Scottish Cup 4th Round, Sky Sports 2/HD2
These two ground out a 0-0 SPL match on telly just last weekend. Hearts will be hoping for a repeat of the last time they went to Hibs in the Cup: coming out 4-0 winners in the semi finals, going on to beat Gretna on penalties in the Final of 2006.
13.30 Wigan Athletic v Tottenham Hotspur, Premier League, Sky Sports 1/HD1
With the Transfer window open, this can be seen either as a shop window for Wigan's players or a parading ground for whoever Tottenham have paid too much for this week. If Spurs play the way they did in the second half against Burnley this could be a cracker. However, if they play the way they did in the first half...
16.00 Manchester Utd v Chelsea, Premier League, Sky Sports 1/HD1
Oh look, it's so big. You want it, don't you. DON'T YOU!
20.00 Osasuna v Barcelona, La Liga, Sky Sports 1
Port and cigars with your three away points, Sir?
20.00 Bordeaux v PSG, Ligue 1, Setanta Sports 1
Well if you skillfully avoided yesterday's offering, this could be the start of your French odyssey. Two clubs with a real possibility of taking the title away from Lyon this season - a possibility that will diminish if they end up sharing the points here.