Weekend TV Preview: 30 January - 1 February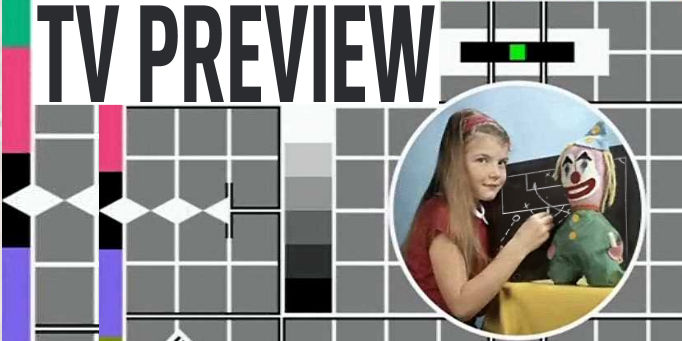 (All times - UK)
Friday 30 January
19.30 Hamburg v Bayern Munich, Bundesliga, Setanta Sports 1
Those lazy Germans finally come back after Christmas. Both these sides finished strongly before the break so a tough start for them, especially considering their nearest rivals Hertha and Hoffenheim have very winnable home ties against Frankfurt and Cottbus respectively. Despite Bayern's fire-power, expect a hard-fought, low-scoring affair. The
Bundesbag returns
to these pages this week for much more info on all things Bundesliga.
Saturday 31 January
12.30 St Mirren v Kilmarnock, Scottish Premier League, Setanta Sports 1
St Mirren play their first match in their new home in front of a packed house. They could actually win it too.
12.45 Stoke City v Manchester City, Premier League, Sky Sports 1/HD1
It's exactly ten years since the last time Manchester City went to the Britannia. That was in what is now League 1 and since then Stoke have been through their own dubious dalliance with foreign ownership. When they met earlier this season, a Robinho hat-trick gave Mark Hughes' men the points. The Brazilian needs a similar performance to make up for his recent off-field shenanigans.
17.15 Manchester Utd v Everton, Premier League, Setanta Sports 1
If Everton have a problem this season (other than injuries) it's been not taking points against the bigger clubs, but after a succession of draws against Liverpool and Arsenal it seems that may no longer the case, as their 4-6-0 formation continues to impress. Of course, it would be hugely ironic if United's amazing clean sheet record was to end against a team with no strikers.
17.20 Sheffield Wednesday v Birmingham City, Championship, Sky Sports 1/HD1
Both teams need to get their seasons back on track, especially Birmingham who have slipped down into the play-off spots after Reading beat Wolves midweek. Wednesday don't look in danger of the drop but they don't look like making a burst for the play-offs either. It's a rare thing for a team in the Championship not to be in contention for one of those in January but the Owls season looks to be fading away already.
19.00 Athletic Bilbao v Malaga, La Liga, Sky Sports 2
On the face of it a mid-table clash, but both sides are stringing results together and are upwardly mobile. Either or both could be pinching a UEFA spot by the end of the season. Worth a look if you fancy something different from the usual Spanish offerings.
20.00 Rennes v Toulouse, Ligue 1, Setanta Sports 2
Fourth plays fifth. Both teams spent last weekend easing their way into the quarter finals of the French Cup, Toulouse scoring 8 (HUIT) against the hapless Schirrhein. Rennes are unbeaten at home this season and have beaten the visitors here on the last three occasions.
21.00 Numancia v Real Madrid, La Liga, Sky Sports 2
Not as cut and dried as you'd imagine, Numancia are proving tough to crack at home despite their lowly position in the table (it's their hopeless away form that's let them down). Real Madrid, despite climbing back into second are still looking very beatable on the road, so this could be anyone's game.
Sunday 1 February
13.30 NEC v Feyenoord, Eredivisie, Setanta Sports 2
Feyenoord are having a pretty awful time of it at the moment, with a caretaker manager and just four points above the drop zone. NEC's early season good form seems to have dried up completely and they're steadily slipping down the table. Hardly the most dazzling of matches in prospect.
13.30 Newcastle Utd v Sunderland, Premier League, Sky Sports 1/HD1
This tense local derby really couldn't have come at a worse time for the Magpies; in a strop Charles Insomnia will almost certainly not be taking the field nor want-away Shay Given either, and with Michael Owen and Joey Barton sidelined it's looking like lean times ahead for Joe Kinnear.
14.00 Inverness CT v Celtic, Scottish Premier League, Setanta Sports 1
Terry Butcher returns to club management with Inverness following the sacking of Craig Brewster. It's a long time since Super Caley went ballistic, nine years in fact; at the moment Inverness are nailed to the bottom of the SPL on a run of eight straight defeats - a run that started with a 1-0 defeat to today's visitors.
16.00 Liverpool v Chelsea, Premier League, Sky Sports 1/HD1
You know sometimes when you're in a job and you think to yourself that everyone knows what they're doing and it's only a matter of time before one of them works out that you're a complete fraud and don't deserve to be there? That's what Rafa Benitez must be like: busy doing things to make himself look like a proper manager but all the while just baffling everyone. Defeat here could see Liverpool's Champion's League qualification hopes crumbling. Yep, you read that right.
20.00 Sporting Gijon v Sevilla, La Liga, Sky Sports 1
Sporting's return to the top flight for the first time in a decade has been eventful: losing their first five games then winning their next five. One thing they haven't done so far this season is draw - 20 games in and they flatly refuse to share points with anyone, a philosophy that looks set to keep them up this season. Sevilla have lost second place to Real, luckily for them they're not falling away as fast as the rest of the not-so-chasing pack.
20.00 Lyon v St Etienne, Ligue 1, Setanta Sports 2
Bordeaux are the team to watch at the moment in France, however for French action today you get to see a team unbeaten at home play a side that's managed just four points on their travels. A stern test then for the table toppers.