The Cup That Sneers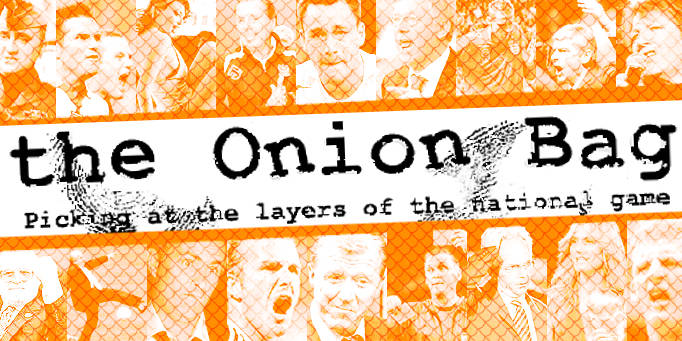 Fury as cup clash is replaced with clip show
Thousands of football fans are clamouring for the expulsion of Manchester United from this seasons FA Cup after it became apparent they had faked their match with Tottenham.
Bulldog clips
Earlier in the week the two sides, neither with any interest in playing the tie, met and agreed a result with the intention of doing something far more worthwhile on a Saturday night instead.
Both teams had complained that a mixture of injuries, suspensions and fixture piling would lead to them fielding hugely weakened teams. As Spurs hadn't won at Old Trafford since the days of Deely Boppers, it was decided that it would be better just not to go through the motions and have a night off.
TV Perp
ITV executives, panicked by an apparent two hour hole in their prime time schedule, immediately set about concocting a match based on clips from previous matches, CGI animation, stock shots and scenes filmed with extras.
An insider from ITV Sport, known as
"Gary"
, exclusively revealed how they attempted to pull the wool over everyone's eyes: "We knew that we had a hell of a lot of United footage available, and a fair about of Tottenham stuff. We felt confident enough we could splice it all together without anyone noticing."
Nothing to see
He continued: "The first half though pretty much exhausted us of available footage. We really had to string out the second half - with cut scenes from Pro Evolution Soccer on the Playstation 3 and bits we filmed down the park with a bunch of teenagers we saw having a kickabout."
The FA are investigating the allegations, but probably won't do anything - if what Rafa Benitez says is true.