Midweek TV Preview: 19 - 22 January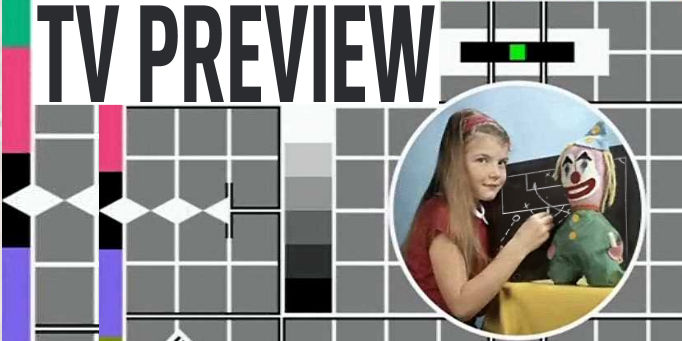 (All times - UK)
Monday 19 January
19.45 Yeovil Town v Leicester City, League One, Sky Sports 1/HD1
A glance at the League table wouldn't fill home fans with confidence for this fixture, but I reckon they could sneak a draw here. Leicester have been giving their best performances at the Walker's Stadium this season while Yeovil have shared the points in half their home ties. Fans of the early days of aviation may delight in seeing the names Alcock and Brown in Yeovil's defence.
20.00 Liverpool v Everton, Premier League, Setanta Sports 1
First installment of a Setanta Merseyside derby double header with the 4th round FA Cup match coming this weekend. Liverpool lost top spot to Man United this weekend, and I don't think they'll see it again this season.
Tuesday 20 January
20.00 Manchester Utd v Derby County, Carling Cup Semi-final 2nd Leg (0-1), Sky Sports 1/HD1
Ok, so losing at home to QPR was hardly the dream start to the new Clough dynasty but I guess you can forgive the side for having one eye on this huge game. Of course, it's more than likely that United will steam-roller the Rams by three or four - but maybe, just maybe...
Wednesday 21 January
20.00 Burnley v Tottenham Hotspur, Carling Cup Semi-Final 2nd Leg (1-4), Sky Sports 1/HD1
Yadda, yadda... early goal could make things interesting... yadda yadda... play without fear... Well I guess you could give it 20 minutes to see if anything amazing does happen.
20.00 Espanyol v Barcelona, Copa Del Rey Quarter-Final 1st Leg, Sky Sports 2
Barcelona actually smell unbeatable at the moment - and let me tell you that's a powerful funk. Over two legs, their lowly neighbours don't stand much of a chance.
Thursday 22 January
11.25 The Big Match Revisited,
Series 2, Episode 4, ITV4

If nothing else this series is shining a belated but worthy spotlight on (a) Liam Brady, and (b) Barry Hughes. We're currently scouring through all our old copies of the TV Times as at this rate one of them would have ended up with their own series on ITV, and we're not talking about Liam Brady either.
19.30 Kilmarnock v Ayr Utd, Scottish Cup 4th Round Replay, Sky Sports 1
Second Division Ayr earned a replay thanks to a last minute equaliser from Alex Williams. Can they pull it off again? Kilmarnock's recent SPL form has taken a dip so the visitors may fancy their chances.
19.45 Wrexham v Cambridge Utd, Blue Square Premier, Setanta Sports 1
Is it too early to call this a play-off place scrap? Probably not so that's what we'll go with.