Taking The Viz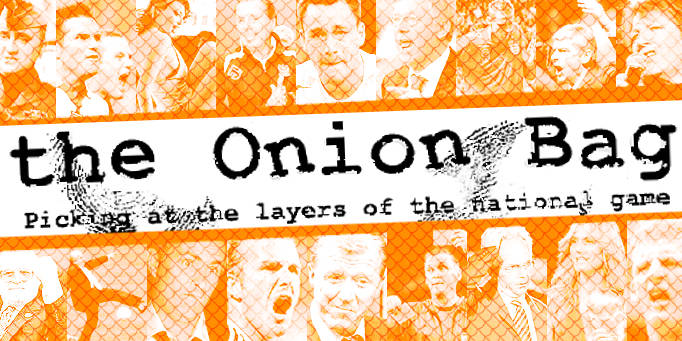 Comic enrages Rovers boss
Blyth Spartans'
sponsor Viz magazine
have created a storm of controversy after revealing their latest comic strip which is very similar to new Blackburn Boss Sam Allardyce.
Viztory
Viz is a satirical cartoon magazine which shot to infamy in the 90's with its politically incorrect humour targeted at vulnerable social groups and gender based jokes. The Daily Mail hated it and McDonalds ripped off some of its gags.
Big Sam-He's A Crooked Man
is a comic strip about a fat football coach who lives in a service station car park in the north west of England. He also manages the staff football team.
Billie The Fish
This fictional character only does business with brown paper bags. When he goes to the supermarket he pays the check-out girls by slyly passing a bag stuffed with cash under the counter. In one story he ends up in jail for attempting to pay the Inland Revenue with used notes to a tax inspector in a public toilet. His catchphrase is "'ere are loov. Moom's the word eh?"
Blyth's FA Cup match at home to Blackburn on Monday is in danger of a boycott by Allardyce and the 520 strong coaching staff he employs via the club's pay roll.
Unfeasibly large
Viz have denied any connection between the Big Sam and the other Big Sam. "We are confident that any resemblance between the two is entirely coincidental" said the publisher's spokesman Finbar Saunders who his anxious to avoid any legal action against the magazine "The last thing we need is to feel Sam's Black-burn on our tiny organ."
Black Bag
Community activist Mille Tant... er Les Dyke, has always hated Viz. "Its shocking the way that filthy rag covers wimmin." she said angrily. "It's written by a bunch of smart arsed faux post-modern sex maniacs. What's worse, people have been ripping off their style for years on cheap websites. I pity those sad fools.What empty lives they must lead."