Weekend TV Preview: 23 - 25 January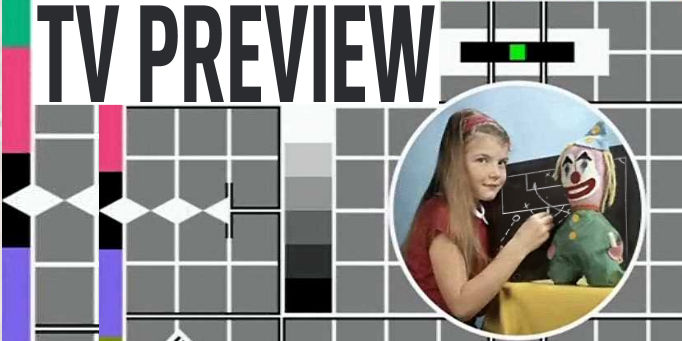 (All times - UK)
Friday 23rd January
19.45 Derby County v Nottingham Forest, FA Cup 4th Round, Setanta Sports 1
Ah, if only his Dad could see him now... Another weekend of FA Cup action gets underway with Clough Jnr. reawakening the memories of his Dad's past. Secretly, of course, he'll have one eye on getting Derby further up the Championship table than they are now, but this'll be another fleetingly pleasant distraction for them.
Saturday 24th January
12.30 Aberdeen v Rangers, Scottish Premier League, Setanta Sports 1
Sunday's 4-2 win for Aberdeen against Celtic has provided Rangers with a 'Get Out Of Jail Free' card where the Scottish title race is concerned. The ironic thing is that Aberdeen could very well take it away from them again today. Well worth tuning in for if you can.
12.40 Hartlepool United v West Ham United, FA Cup 4th Round, ITV1/HD and Setanta Sports 2
Life can be cruel sometimes. Imagine the turmoil Jeff Stelling must be going through as he presents Soccer Saturday on Sky while his favourite team plays out a live match against West Ham on ITV1. Imagine if they win! (Oh dear - shouldn't have done that... I've come over all feint...)
17.15 Manchester United v Tottenham Hotspur, FA Cup 4th Round, ITV1/HD and Setanta Sports 2
By strange quirk of fate, these two teams meet again in the FA Cup Fourth Round for a second consecutive season. Last year's tie finished 3-1 to United and a glance at the Tottenham side that day shows that over half the team have since moved onto new clubs, namely:
Radek Cerny (now QPR)
Teemu Tainio (now Sunderland)
Young-Pyo Lee (now Borussia Dortmund)
Steed Malbranque (now Sunderland)
Robbie Keane (now Liverpool)
Dimitar Berbatov (now Man United)
United, in theory, could actually put out the same side as last year... all of which is inconsequential as they'll beat Spurs today anyway.
21.00 Barcelona v Numancia, La Liga, Sky Sports 1
30 (THIRTY) points separate these two teams in the league. The rest writes itself, really...
Sunday 25th January
13:30 FC Groningen v Ajax, Eredivisie, Setanta Sports 2
Marco Van Basten must be wondering what it'll take to knock AZ off the top spot in the Eredivisie. Ajax's 2-0 defeat to Louis Van Gaal's side back in late November gains significance with every passing week, so it'll be another case of 'win and keep your fingers crossed' against Groningen this time around.
13:30 Cardiff City v Arsenal, FA Cup 4th Round, Setanta Sports 1
These two teams meet with notable regularity in the Cup. Arsenal were the victors with a 2-1 win in the Third Round in 2006 and it was 2-1 to The Gooners in the same round back in 1980. Last year's beaten finalists will always have 1927, however.
16:00 Liverpool v Everton, FA Cup 4th Round, Setanta Sports 1
Friend of SPAOTP, Il Griff (an Everton supporter), was distinctly hesitant about his side's trip to Anfield on Monday. We reassured him that everything would be alright in the end, and so it proved to be. This'll be the first time the two teams have met in the FA Cup since 1991 when, in a Fifth Round replay, the game finished a memorable 4-4 draw. More of that today, please...
18:00 Sevilla v Racing, La Liga, Sky Sports 1
Sevilla find themselves down in third place now thanks to Real's recent spurt, while Racing are marooned in the desperate wastelands of La Liga's mid-table. Our advice is therefore to give this a wide berth unless (a) you happen to support Sevilla, or (b) the thought of watching 'The Secret Life of Elephants' over on BBC1 is too much to bear.
18:15 FA Cup 5th Round Draw, ITV1/HD and Setanta Sports 1
Imagine the First Round draw for the inagural FA Cup back in 1871... "Number 15... Wanderers... will play... number 7... Harrow Chequers..." They don't draw 'em like that anymore.
20:00 Real Madrid v Deportivo La Coruna, La Liga, Sky Sports 1
Deportivo's amazing run of form during November and December is now starting to unravel with no wins in their last four games. Real, meanwhile, are heading in the opposite direction. With Barca twelve points clear at the top though, is there any point in carrying on with this season's La Liga?