Sheiks Faked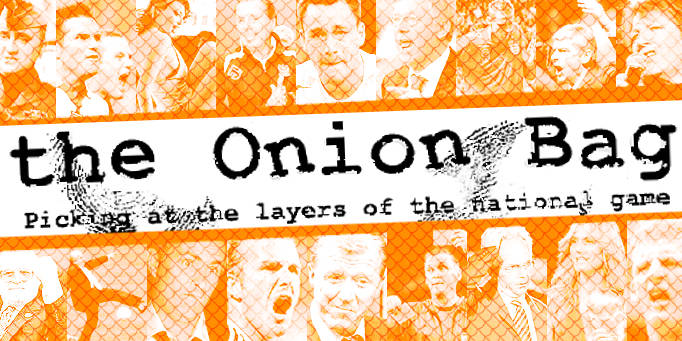 Wolverhampton man mistaken for Kaka
An Englishman has been arrested for impersonating AC Milan's Kaka and convincing Manchester City that the former Ballon D'or winner was set to sign for Eastlands.
Alfredo Di Smedley is an in-car stereo salesman from Wolverhampton. He was visiting his relatives in Milan when he bumped into the clueless City delegation on their way the San Siro.
Parking sensors
"I was waiting for a taxi from the airport in Milan," explained Di Smedley. "When this rag-head cam up to us and said 'Excuse me we're looking for Kaka'. I thought he was having a laugh so said that I was Kaka and we're to go to the airport bar and wait for my agent to arrive'."
Six hours and four bottles of Champagne later, there was of course, no sign of the midfield maestro's people. "I was planning to tell them it was a joke but the booze kept flowing and the longer it went on the more awkward (and legless) I felt," admitted Di Smedley.
They all sound the same
It took a special delegation of David Beckham's lawyers to rumble the prank. They were on their way to an emergency meeting in LA and exposed Smedley as a fake. "We were astonished when we found out," said a City spokesman. "He was really convincing and spoke perfect Italian, like he was born there," he continued completely oblivious to the fact that Kaka is Brazlian.
Mr Di Smedley was arrested for impersonating a Deity, a heinous crime in Italy. He was sentenced to death in an Italian court. The prime minister Il Duce Slivio Berlusconi delivered the verdict himself.
Whadda mistake-a-da-make-a
Shortly thereafter the ruling was overturned when it transpired that it was illegal for mad dictators to kill people and Berlusconi was arrested. Then it turned out that arresting prime ministers was illegal so the Duce was released.
In a whirl of litigious confusion, the arresting officer turned to gun on himself and pulled the trigger. The bullet whizzed passed his head and struck a Milanese window cleaner who intends to sue and sell his story to the press. That's Italy for you.