Weekend TV Preview: 16 - 19 January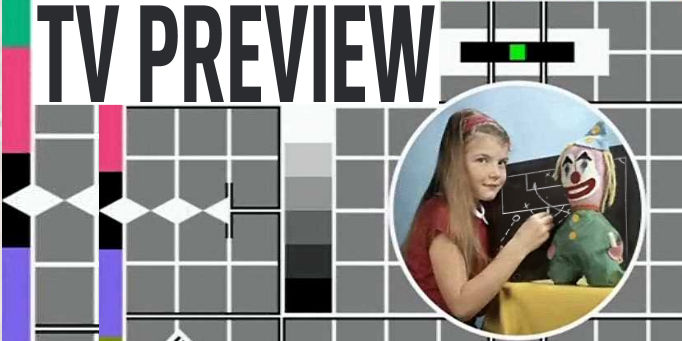 (All times - UK)
Friday 16 January
19:45 Torquay Utd v Wrexham, Blue Square Premier, Setanta Sports 1
Flush from their FA Cup success, The Gulls return to the business of league football. A tough encounter awaits them against a Wrexham team who are unbeaten in five and only a couple of places behind them in the table.
Saturday 17 January
12:45 Preston North End v Burnley, Championship, Sky Sports 1/HD1
Sixth meets seventh in the Lancashire derby. Burnley have recovered from their Christmas collywobbles to post two wins in their last two games. The Preston gang are in decent form themsleves with a nice spread of goals throughout the team.
17:20 Bristol City v Wolves, Championship, Sky Sports 1/HD1
City let themselves down somewhat against Pompey this week. So what better than a home game against the leaders to put the fire back in their bellies. Let's hope the Ashton Gate crowd can make it two big gates in a row.
17:30 Hull City v Arsenal, Premier League, Setanta Sports 1
Tough match to call, this. The four-place gap twixt these sides covers up the yawning chasm of 11 points. Add Hull's atrocious form recently to Aresenal's percieved lack of gumption and we're looking at a 0-0.
19:00 Barcelona v Deportivo La Coruna, La Liga, Sky Sports 3
Can Larleegar's surprise packages go one better and stick it to Barca in the Nou Camp? Hell no, but that doesn't mean this game isn't worth a look.
20:00 Nantes v Bordeaux, Ligue 1, Setanta Sports 2
Historically, Bordeaux have had the upper hand in this fixture and given the stonking season they're having, it's tough to see past an away win here.
21:00 Sevilla v Numancia, La Liga, Sky Sports 3
It's win-one lose-one for Numancia according to the form guide. Sevilla on the other hand haven't tasted defeat in the league since November.
Sunday 18 January
13:30 NEC v Ajax, Eredivisie, Setanta Sports 2
If Nijmegen could just get a bit of consistency going, they'd be in the automatic qualification places for the UEFA Cup. As it is, they're in danger of meeting a fate worse than death - being boringly comfortable in mid-table.
13:30 West Ham United v Fulham, Premier League, Sky Sports 1/HD1
Two teams very much on the up at the moment, both tied on 26 points in the top half of the table. Could be a fascinating encounter given that Fulham haven't beat The Hammers in eight attempts but are unbeaten since the start of November 2008. West Ham, however, are admirably hanging onto their best players in the light of much provocation from those Man City types... at least at the time of writing, anyway.
14:00 Aberdeen v Celtic, Scottish Premier League, Setanta Sports 1
Our friend and ardent Aberdeen supporter Seb from
Inside Left
must be pretty impressed by his team's recent form. Only a defeat to lowly Hamilton provided a fly in the ointment during their recent charge up to fourth in the table. Celtic away, however, may be a bridge too far but they'll know they've been in a fight, that's for sure.
16:00 Tottenham Hotspur v Portsmouth, Premier League, Sky Sports 1/ HD1
Might be a bit tastier if Pompey were at home. As it is, expect sod all defensive nous.
20:00 Almerica v Atletico Madrid, La Liga, Sky Sports 1 (Second Half only)
Topish meets bottomish in a match so exciting, Sky decided to cut to the end bit.
20:00 Lille v Rennes, Ligue 1, Setanta Sports 1
Decent prospect this. Two good unbeaten records on the line and only five points between them. Those of you owning an I-Spy Book of Former Premier League Stars will also be able to tick off
Bruno Cheyrou
(Liverpool) and Carlos Bocanegra (Fulham) playing for the away team.