Bundesbag Week 4: A little R 'n' R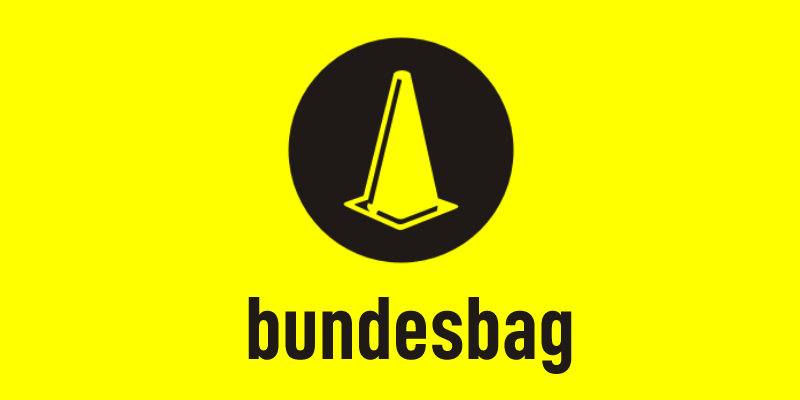 There is a good reason why I'm a mere football blogger and
Louis Van Gaal
is a successful football manager and here's it is. When the news broke that
Arjen Robben
was signing for
Bayern Munich
I scoffed. "Pah!" I said "What do Bayern need another winger for. They need an attacking central midfielder, not competition for
Franck Ribery
."
Little did I know of course that Robben was to be played as an attacking midfielder. I was soon to find out and so were
Wolsfburg
.
They
were on the receiving end of the Dutchman's second half debut which resulted in him scoring two goals and linking up with Ribery like they'd played together for years. In 45 minutes
Bayern
had gone from a stuttering, uncertain team to
Bundesliga
contenders.
The problem is that a season doesn't last 45 minutes and the
Munich
club still have pressing issues at the back. Were it not for the intervention of
Hans Jorge Butt
in goal and
Phillip Lahm
on the goal line, Wolfsburg would have scored at least two goals and the outcome may have been different. On the plus side, the brilliant
Anatoliy Tymoschuk
not only nullified the Champion's attacking midfielder
Zvjezdan Misimovic
but was able to distribute the ball to the forward line superbly. Once they got past
him
mind, things got a bit tense and Bayern, in my opinion, remain vulnerable to wide balls and set pieces.
But what's this? The third
Bundesbag
in a row which has started with Bayern? What's this - the
Bavarianbag
? Why are we concerning ourselves with a mid-table outfit struggling to recover past glories when we should be looking to the top of the table and
Hamburg
?
There were no last minute transfer rabbits pulled from the hat up north.
Bruno Labbadia
had settled on his side in good order and he is reaping the dividends. The
Red Shorts
are brimming with attacking zeal in the likes of
Paolo Guerrero
,
Mladen Petric
,
Piotr Trachowski
and
Ze Roberto
. They may not be international household names but these guys know how to score goals. It was Guerrero who took centre stage on Sunday with a brace against
Koln
. Trochowski scored the third in the 3-1 win from the spot. The penalty was won under contentious circumstances with Koln keeper
Mondragon
claiming he never touched Ze Roberto, implying therefore that the Brazilian had dived. Unfortunately, there were no Scotsmen around to get a definitive opinion.
Koln didn't look as bad as the scoreline suggests. If they can find
Lukas Podolski
's
'on' switch
and stop making stupid defensive mistakes they should be OK. You sense that they'll be fine after their first win.
Joint top of the table are
Bayer Leverkusen
who had to come back from a goal down after a mistake from
Manuel Friedrich
led to
Diego Klomowicz
giving their opponents
Bochum
a 1-0 lead. Friedrich made up for his error with an equaliser before
Stefan Kießling
restored order. 2-1 was the final score at the Bayarena.
In third are
Werder Bremen
and it's great to see them back at their knockabout best in a cracking
3-2 victory over

Hertha Berlin

at the Olympiastadion
.
Mesut Ozil
was on target yet again. His third goal in 4 games. Could he be this season's
Vedad Ibisevic
?
Last season's Vedad Ibisevic was of course Vedad Ibisevic. He's struggling to find his scoring boots since his return from injury but that's OK because his team
Hoffenheim
are off and running with their first win of the campaign.
Carlos Eduardo
scored with an absolute scorcher at
Hannover
who have given interim coach
Andreas Bergmann
the gig full time.
Elsewhere,
Stuttgart
are struggling to get their groove on. They could only manage a 0-0 draw with
Nurnberg
.
Eintracht Frankfurt
may prove to be difficult to beat this season and they had a perfectly good goal ruled offside in their 1-1 draw with
Borussia Dortmund
. Also, I had a feeling that
Mainz
would not have returned to Earth after their magnificent win over Bayern in Week 3 and for once I was right. They lost 2-0 to
Borussia Monchengladbach
thanks to
Raul Bobadilla
's first goal since his arrival and a wonderful solo effort by
Marco Rues
. Remember the name.
Felix Magath
's position at
Schalke 04
was strengthened further last week as he took on the operating duties of the club president and effectively became part of the Board. He would have like to have celebrated his elevation with a comfortable home win against lowly
Freiburg
. Instead he suffered a 1-0 home defeat to the same. South Korean striker
Du-Ri Cha
was the pain provider. While it's still early in the season you can't help but wonder if Magath is simply being given a few extra yards of rope to hang himself with. We'll see.
In the
2 Bundesliga
,
FC St Pauli
are the new leaders after an emphatic 4-0 (gerd) mullering away at
Karlsruhe
.
Union Berlin
are level on points with the Rieperbahn club after only managing a 1-1 draw at
Augsburg
.
That's it. Results and tables
here
. Follow the Bundesbag on
Twitter
.