Weekend TV Preview 25 - 27 September 2009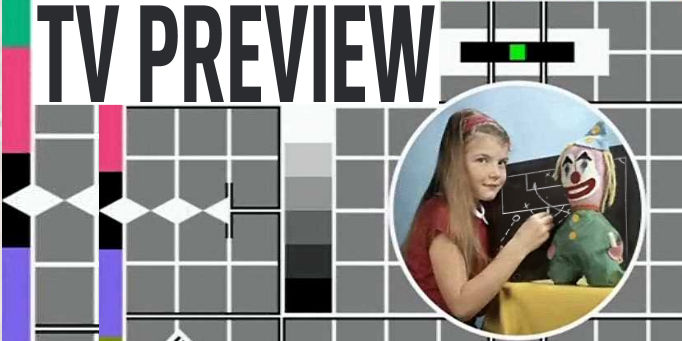 (All times - UK)
Before we start,

Some People Are On The Pitch

would like to direct your attention to the

FIFA

Under-20 World Cup

in Egypt which began on Thursday. All the matches are being screened live on

Eurosport

. Given the lack of any genuinely eye catching fixtures this weekend, discerning football fans may want to have a look. The

TV Preview

will probably pick up the story a little later in the competition after we've watched a few games ourselves.

Friday 25

th

September



19:30

FC

Nurnberg

v

VfL

Bochum

, Bundesliga, ESPN

Bochum

have a new coach. His name is Frank

Heinemann

and to be accurate he is an interim coach. Given that

Bochum

don't have a receptacle in which to store liquid waste it is fairly likely that the "interim" tag will disappear once it's been established that things can't get any worse under him. A point at struggling

Nurnberg

would probably be enough.


Saturday 26

th

September12:30 St

Mirren

v Celtic, Scottish Premier League, ESPN &

HD

Despite

ESPN's

attempts to generate interest for the neutral, a slip up at St

Mirren

is most likely not on the cards for Celtic who have only dropped two points in their last five games.

12:45 Portsmouth v

Everton

,

Barclays

Premier League, Sky Sports 1 &

HD

1

I'm actually looking forward to watching Portsmouth. That is, I'm looking forward to it in the way I look forward to watching "World's Worst Train Wrecks". Chris Nee on the

Twofootedtackle

podcast reckoned that Portsmouth were so bad, they could be relegated from the

Championship

.

17:30

Fulham

v Arsenal,

Barclays

Premier League, ESPN &

HD

Nice cozy London Derby for you on a Saturday afternoon. The home side won this fixture last season but are not quite as good this time out. Arsenal are fresh from their annual ego massage and life affirmation session with

Wigan

and will be full of beans.

Arsene

would do well to check for banana skins at the Cottage. Personally I think that Hamburg v Bayern would have been a better choice of game, but there it is.

17:30 Ipswich Town v Newcastle

Utd

, Championship, BBC2

Now that "Strictly" is underway, the

Beeb

have moved this Championship game from BBC1 to BBC2 so as to avoid any unforeseen delays and mess with their precious schedule. We can't have

X Factor

hogging all the audience can we?

00:30 Columbus v LA Galaxy,

MLS

, ESPN

Both teams are more or less through to the Post Season which is when the league really gets interesting.

Sunday 27

th

September11:30 Ajax v ADO Den

Haag

,

Eredivisie

, ESPN

Ajax start to the season have only lost one game yet find themselves third behind

PSV

and

FC

Twente

. Nevertheless, they are usually the masters of this fixture and should expect a relatively straightforward three points.

13:15 Plymouth Argyle v Nottingham Forest, Championship, Sky Sports 1 &

HD

1

Plymouth are the Portsmouth of the Championship. Forest are the

Fulham

.

14:30

Freiburg

v

Monchengladbach

, Bundesliga, ESPN

Freiburg

thumped Hertha 4-0 last week while '

Gladbach

threw away a 2-0 lead against

Hoffenheim

and lost 4-2. Should be some goals then...

16:00

Sunderland

v Wolves,

Barclays

Premier League, Sky Sports 1 &

HD

1

Mick McCarthy returns to the Stadium Of Light to pick up some

CDs

and a pair of old socks he left in his locker.

16:30

Hoffenheim

v Hertha Berlin, Bundesliga, ESPN

The Hoff scored four goals last week while Hertha conceded 4. Got 0-0 written

all

over it.

18:00

Zaragoza

v

Getafe

, La

Liga

, Sky Sports Red Button & Sky Sports

Xtra

OK so here's a chance for English football fans to have a look at Jermaine Pennant, assuming he turns out for

Zaragoza

. Meanwhile,

Getafe

can be reasonably pleased with their start to the season.

19:45 AC Milan v Bari,

Serie

A, ESPN

Eleventh meet twelfth at the San

Siro

. Bari have only lost once so far and have made a good start. Milan have lost twice and made a terrible start. Things could unravel pretty quickly for Leonardo.

20:00

Deportivo

v Villarreal, La

Liga

, Sky Sports

Xtra

The table still has that early season

topsy

turvy

look about it.

Depor

are seventh and

Villareal

are third... from bottom.