Hatty Japes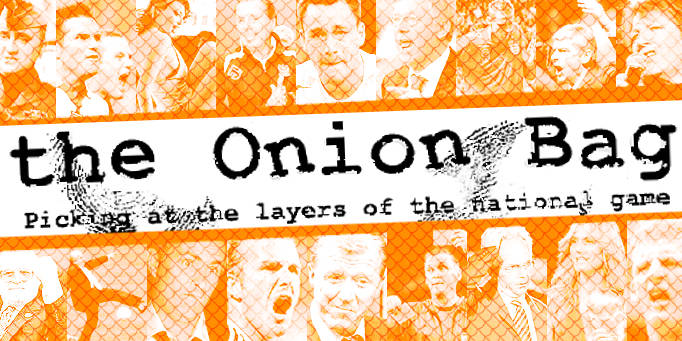 Prem admits ideas pulled from hat
The FA Premier League has exclusively revealed that this week's announcement of a limit to squad sizes, to enable the promotion of the development of home-grown talent, was one of several exciting ideas which was' pulled out of a big hat' with a view to improving the future of English football. The hat, thought to be either a top hat or trilby, was worn to a recent meeting by Wigan Chairman Dave Whelan, and contained several different ideas, all similarly controversial, seemingly with the sole purpose of garnering publicity for FA Premier League Chef Executive Richard Scudamore and his Executive Committee.
Likes to stroke kittens
It has been over a year since FA Premier League Chief Executive Richard Scudamore and the rest of the Executive Committee who sit to discuss matters relating to England's top league, hit the headlines with the totally impractical scheme to play Premier League games abroad, known as 'Game 39.' Some observers see the latest announcement as nothing more than an attempt to market the Premier League as a cuddly, philanthropic organisation that likes to stroke kittens in its spare time, rather than as a viciously ruthless, rampantly commercialised money-grabbing headline-making machine.
He makes it all up
Shaun Custis, who regularly makes things up in his column for The Sun, said: "It's very important for the Premier League to remain in the headlines. Let's face it, we all know this announcement isn't really going to achieve anything, don't we? We can only be thankful that we got landed with this ruling and not some of the others in the hat."
Half-time dance-offs
Some of the ideas not pulled out of the hat by Scudamore are thought to include: Bi-Annual Fancy-Dress matches, half-time dance-offs between managers, musical chairs for supporters, as well as a round of games played exclusively on Football Manager 09 with some matches being settled by number of pies consumed in the ground in the event of a draw.
Long,indulgent lunches
In a statement, Richard Scudamore was at pains to stress that he denies any accusations - particularly those which suggest that this week's announcement is ultimately a "futile, meaningless charade, designed at giving the impression that the League's Executive Committee actually does something, other than convening for long, indulgent lunches."