Bundesbag Week 6: Koller gets his cards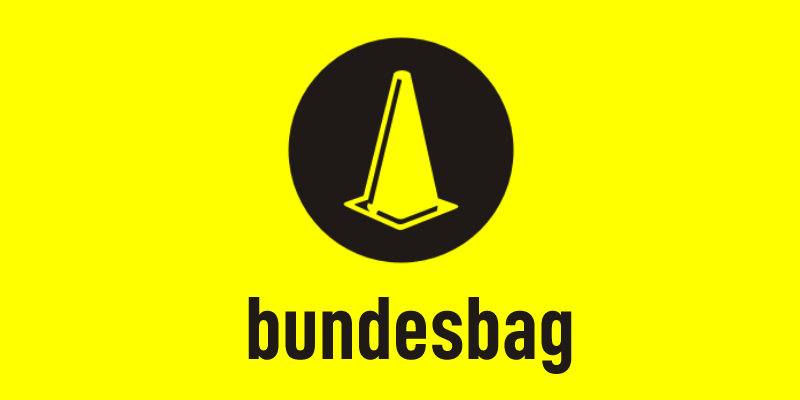 When

Thomas

Tuchel

took charge of

Mainz

on the eve of the Bundesliga season, eyebrows were raised and concerns expressed. What chance would a newly promoted club have? What chaos must they be in to change managers before a ball is kicked? Well, it looks as though we needn't have worried.

Tuchel

seems to have things under control and in the 18-year-old

Andre

Schurlle

, they may have uncovered a gem.

The German Under-19 international forward was promoted from the second team for this season and has played in every game so far. On Saturday

Schurlle

scored his first goals of the campaign at

Bochum

. The first was to draw his side level after going 2-1 down from strikes by

Mimoun

Azaouagh

and

Diego

Klimowicz

for the home team. He scored once again to clinch three valuable points on the road. The value of the win can't be understated. A good season for

Mainz

would still see them not far off the relegation zone. So an away win at

Bochum

would be seen as priceless when you consider that their opponents are a familiar fixture in the

Bundesliga's

nether regions.

Unfortunately, the

Bochum

board arrived at the same conclusion and consequently sacked their coach

Marcel

Koller

. "We owe Marcel

Koller

a lot," said club sports director

Thomas Ernst

"We are in our fourth consecutive year in the top flight under him and that had not happened since our first relegation in 1993. We wish him all the best." Unfortunately, the draft press release to be used in the event that the board decided to sack him after their meeting on Sunday was published a day early on the official website.

Koller

didn't know about it but it's still a shitty way to treat someone. Needless to say the club were embarrassed and apologised. Let's hope

Koller

finds another job soon but it should be said that from what I've seen of

Bochum

this season, they are rubbish and will struggle to stay up.

The result put

Mainz

in sixth place, level on points with

Hoffenheim

and

Bayern Munich

. The Hoff are back in the groove and came back from 2-0 down away from home to win 4-2 with goals from

Sejad

Salihovic

,

Maicosuel

,

Denbar

Ba

and

Chinedu

Obasi

. Their opponents? Who else but

'

Gladbach

.

Bayern

faced local rivals

Nurnburg

who were buoyant after their first win of the season, last week. However, goals from

Ivica

Olic

and

Daniel van

Buyten

saw off their neighbours in a workmanlike performance.

Elsewhere,

Hannover

seem to be shoring themselves up defensively under new coach

Andreas

Bergmann

. They managed a 1-1 draw with

Borussia

Dortmund

who just can't seem to get going this season.

Frankfurt

are at it again. This time thwarting leaders

Hamburg

with a 1-1 draw.

Wolsfburg

carried on after their stout work in the Champions League and beat

Schalke

.

Edin

Dzeko

scored both goals in a 2-1 win at

Gelsenkirchen

, much to

Felix

Magath

's chagrin.

Bayer Leverkusen

v

Werder

Bremen

promised goals goals goals on Sunday but delivered

zzz

as the game ended 0-0.

Hertha

are in trouble,

Freiburg

are in dreamland. The Bundesliga new boys thrashed the Berliners at the Olympic Stadium 4-0. A brilliant result for

Robin

Dutta

's men but wither Berlin? A dreadful result.

Koln

were clearly stung by the

Bundesbag

's scathing criticism and responded with a 2-0 win at

Stuttgart

.

Sebastian

Freis

and

Wilfried

Sanou

scored the goals.

Sanou's

came courtesy of a moment of colossal

clownary

by

Jens

Lehmann

. The Stuttgart keeper took possession of the ball and decided to advance up the field with it in order to launch the ball deeper into the

Koln

half. Only problem was that he was not aware of the presence of

Sanou

behind him.

Sanou

promptly took the ball off him and stroked it into an empty net from 25 yards. Presumably there was no call from

Lehmann's

team mates which tells you something. The former Arsenal man was so miffed that he decided to drown his sorrows in Munich at the

Oktoberfest

. Unfortunately for him, he did so without the club's permission and has been disciplined and dropped. One suspects that communication should be top of

Marcus

Babbel

's ever growing list of things to do.

In 2.Bundesliga,

Union Berlin

are back on top of the table after a sensational 5-4 victory against

Paderborn

at An

der

alten

Försterei

. The

Iron Union

are still unbeaten after six games.

That's it. Results and tables here. Follow the Bundesbag on

Twitter.