Sky Sports Scrap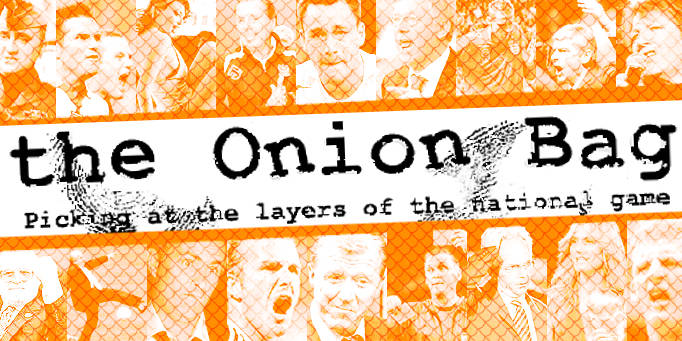 Salako's Improper Use of Present Tense Starts Fight at Sky
Sky Sports News viewers were stunned this week when a routine commentary on a midweek Carling Cup match ended in a violent and bitter exchange at Sky's studios owing to John Salako's 'inappropriate use of the present tense'.
The match, which saw Blackpool take a 2-0 lead over Stoke at the Britannia Stadium over Premier League Stoke, was commentated on by former Crystal Palace and England winger as part of Sky's Gillette Midweek Soccer Special coverage of Tuesday's Carling Cup fixtures.
A wild frenzy
Although Salako's first-half pieces to camera passed without incident, Blackpool's second goal lit the fuse on an emotionally charged evening, sending Sky anchor Ed Chamberlain into a wild frenzy. As the Blackpool fans celebrated behind him, Salako was heard to remark, as he watched a replay of the goal: "Vaughan sends in the corner, up gets Clarke to power in the header….2-0 Blackpool."
Britney's microphone
"'SENDS'?? 'GETS'?!?" an indignant Chamberlain was heard to exclaim. "This happened over 30 seconds ago, Salako — what's the matter with you? Why are you talking like it's still happening?? THEY'VE ALREADY SCORED." Before long, former Charlton and Chelsea full-back-turned pundit Scott Minto had joined in the tirade. "To be fair, Salako's had a shocker there, " he said, with one of those microphones that you see Britney wearing strapped around his face. "He's got his past and present tenses completely messed up, and the boy Chamberlain has nipped in and made him look like a right mug."
Absolute plums
Of all those present, only Paul Merson seemed willing to mount an eloquent, if strongly worded defence of his one-time England colleague, shouting: "YOU'RE BOTH ABSOLUTE PLUMS. John's employed the present tense as a narrative device while watching the replay, as a means of keeping us, the viewer, involved in the action. Use of the past tense, if anything, invokes a psychological response which is far less immediate and less likely to stimulate the viewer. NOW STOP BEING SUCH A GOON, MINTO."
Pitched battles
Stunned viewers watched in awe as the group came to blows, with running battles taking place around the studio. Paul Merson was forced into pitched brawls with, variously, Ed Chamberlain, Scott Minto, Alan MacInally and various members of the Sky studio team before making his escape and over a low fence out back.
The match, meanwhile, ended 4-3, with Stoke captain Andy Griffin grabbing a last-minute winner for the home side.