Midweek TV Preview: 28 September - 1 October 2009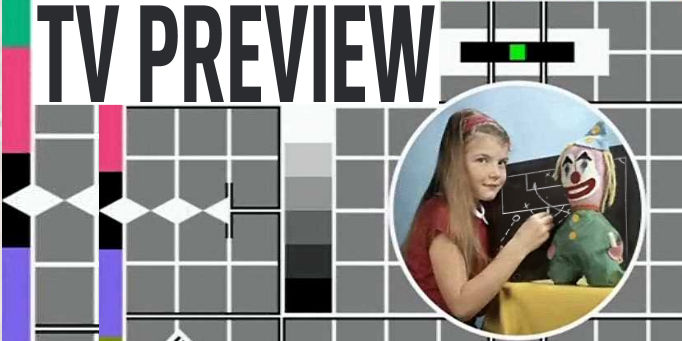 (All times - UK)
Monday 28th September



20:00 Manchester City v West Ham Utd, Barclays Premier League, ESPN & HD

One of the games of the weekend. City are through to the next round of the Cup and will be anxious to continue their programme for World Domination (local derbies not withstanding). West Ham are much better than their league position suggests but they are not too good to go down.




Tuesday 29th September



17:30 Rubin Kazan v Inter Milan, UEFA Champions League Group F, Sky Sports 2/HD2

Matchday 1 in the Champions League was not a vintage round for the Russian clubs. The current league leaders were disappointing on their CL debut in Kiev. Now they must face the Italian champions who will want to build on their point earned against Barcelona.

19:45 Debrecen v Lyon, UEFA Champions League Group E, Sky Sports Red Button

After the runaround they gave Liverpool, the Magyars should be bullish about their chances on their home turf assuming they can adjust their tactics. One suspects that a heavy beating could be on the cards by an ultra quick OL team hitting Debrecen on the break.

19:45 Fiorentina v Liverpool, UEFA Champions League Group E, Sky Sports 2/HD1

Expect the goal crazy Reds to take a more conservative approach in Florence. Serie A may not be what it was but only a fool travels to Italy and goes all out for goals. One for students of the tactical game this. Not much else for the neutral.

19:45 Barcelona v Dinamo Kiev, UEFA Champions League Group F, Sky Sports Red Button

Kiev have three points under their belt and enter the Nou Camp as group leaders. Whether they leave as such is another matter.

19:45 Rangers v Sevilla, UEFA Champions League Group G, Sky Sports 3/HD2

Expect dogged resistance from the Scots only to fall to heroic defeat, probably by Luis Fabiano taking advantage of a defensive blunder.

19:45 Unirea Urziceni v Stuttgart, UEFA Champions League, Group G, Sky Sports Red Button

The Romanians are the minnows so have nothing to lose. Stuttgart are not convincing anyone right now but need three points to have any chance of leaving this group through the correct exit. Possible upset on the cards if you can call it that.

19:45 Arsenal v Olympiacos, UEFA Champions League Group H, Sky Sports Xtra/HD3

The Greeks haven't lost a competitve fixture this season (including four Champions League qualifiers). Having said that, getting a draw against any Premier League side isn't an option at the moment and an away win is stretching things a bit. It won't be easy, but The Gunners should pull through.

19:45 AZ Alkmaar v Standard Liege, UEFA Champions League Group H, Sky Sports Red Button

A fixture that is already shaping up to be a play-off for third.

Wednesday 30th September17:30 CSKA Moscow v Besiktas, UEFA Champions League Group B, Sky Sports 2/HD2

Another early fixture gives those without the red button a chance to see two teams who would be beyond their reach unless they were playing a British team. CSKA will have been stung by their defeat to Wolfsburg while Besitkas can take some encouragement from their performance against Manchester United. Both will feel that they can still claim that second spot ahead of the Germans.

19:45 Manchester Utd v Wolfsburg, UEFA Champions League Group B, ITV1/HD

A potentially exciting fixture assuming Dzeko and Grafite rise to the occassion. On a bad day, Wolfsburg can concede three or four goals so they'll need their record-breaking strike partnership on their mettle to have any chance of outscoring the opposition. Yep, this could be a cracker.

19:45 Bayern Munich v Juventus, UEFA Champions League Group A, Sky Sports Red Button

Two giants of the European stage clash. In Ribery, Gomez, Olic, Robben, Klose, Schweinsteiger and Luca Toni, Bayern have an embarrasment of riches up front. Unfortunately their defence is another sort of embarrasment - the bad sort. Juve haven't lost this season but are turning into draw specialists. Mind you, if former Bremen midfilder Diego plays he could tear Bayern a new one.

19:45 Bordeaux v Maccabi Haifa, UEFA Champions League Group A, Sky Sports Red Button

The French were impressive against Juve and should have too much for Haifa.

19:45 AC Milan v FC Zurich, UEFA Champions League Group C, Sky Sports Red Button

Milan are moribund and Zurich are... well Swiss. Avoid.

19:45 Real Madrid v Marseille, UEFA Champions League Group C, Sky Sports Xtra & HD3

A concerted effort by Marseille may yield a return against Real's suspect defence. Not that it will do them much good, mind.

19:45 APOEL Nicosia v Chelsea, UEFA Champions League Group D, Sky Sports 2 & HD2

The DVD of the Wigan game is on its way to Nicosia as we speak. To say that Carlo Ancelotti will be demanding a response from his player is a colossal understatement.

19:45 Porto v Atletico Madrid, UEFA Champions League Group D, Sky Sports Red Button

Atletico are literally taking the season one point at a time. Four of their last five games have been drawn. Porto go into this game on the back of a good win against Sporting.

Thursday 1st October



18:00 TBC, UEFA Europa League, ITV4

I'm going to come right out and say it: I quite like the new Europa League.

18:00 Bate Borisov v Everton, UEFA Europa League Group I, ESPN

OK, so the new format looks even more ungainly than the old UEFA Cup group stages but if you think about it, while there are more groups in the competition, there are less fixtures in the groups. Surely this takes a little pressure off the clubs?

20:05 Celtic v Rapid Vienna, UEFA Europa League Group C, Five

Besides, I like to see clubs from the other regions of Europe that don't have the TV money, horrendous bank loans, Russian oligarchs or Middle Eastern oil sheikhs buying their way into permanent residence in the Champions League. For instance, Fenerbache v FC Twente in the last round was a cracking game.

20:05 Fulham v FC Basel, UEFA Europa League Group E, ITV4

I realise that the new competition is just another attempt to make sense of the senseless, but I reckon that every round will throw up an intriguing fixture.

20:05 Valencia v Genoa, UEFA Europa League Group B, ESPN

Like this one for instance.