Midweek TV Preview: 7 - 10 September 2009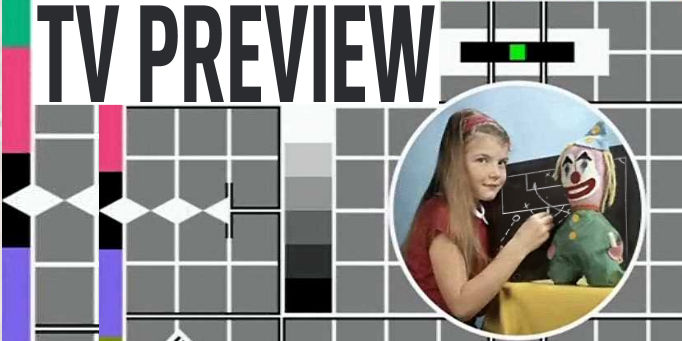 (All times UK)
Monday 7 September



17.00 Germany v Norway, UEFA Women's European Championship Semi-Final, British Eurosport

Norway lost 4-0 to the Germans earlier in this tournament. While a repeat scoreline is unlikely, it's hard to see past Germany joining England in the Final. Yes, the only reason we are mentioning this fixture is because England are in the Final.

Tuesday 8 September19.30 Republic of Ireland v South Africa, International Friendly, Sky Sports 2/HD2

Ireland's work is done for the week and what better way to wind down than with a stroll through the park with the

World Cup

hosts. The game is being held at a rugby ground in Munster rather than in Dublin so expect a curious crowd rather than an intense one.

Bafana Bafana

have just lost to Germany in Leverkusen and will be looking to see if they can improve against a team that will probably be made up of lower-half Premier League/Championship/SPL players.

Wednesday 9 September



19.30 Scotland v Netherlands, FIFA World Cup qualification - UEFA Group 9, Sky Sports 2/HD2

The Dutch are already through and will not relish facing a desperate Scottish team at a raucous

Hampden Park

. The

SFA

have been strangely quiet after

Scott Brown

contested a usually uncontested drop ball against

Macedonia

on Saturday and won a corner. Given their strong stance on unsporting behaviour you'd have thought they'd be the first to speak out and call for a ban. Funny old game.

19.45 Northern Ireland v Slovakia, FIFA World Cup qualification - UEFA Group 3, Sky Sports 3

Northern Ireland can go top of the group if they beat the current table toppers Slovakia. Before we get carried away though, this is a very tight group which everyone could qualify from (except

San

Marino

). The only thing to concern us about the prospect of the North's qualification for the World Cup is those tedious references to

Gerry Armstrong

and jokes about

Pat Jennings

. Give me strength.

19.45 Wales v Russia, FIFA World Cup qualification - UEFA Group 4, Sky Sports Xtra/HD3

Wales are playing for pride. Russia are trying to overhaul the Germans and take top spot. The Russians, in full flow, are fantastic to watch and I'm banking on

John Toshack

sending his players out to give them a game. Potential cracker.

20.00 England v Croatia, FIFA World Cup qualification - UEFA Group 6, ITV1/HD (excluding Scotland)

So will

Jermaine Defoe

start ahead of

Emile Heskey

? Get a grip. Heskey will start, he and Rooney will batter the Croats into submission before Defoe comes on and cleans up. What's the problem? Why do people insist on changing a winning formula?

20.15 Saudi Arabia v Bahrain, FIFA World Cup qualification - Asia Play-off 2nd Leg, British Eurosport 2

The Big One! It's 0-0 after the first leg and Bahrain have it all to do if they're are to qualify ahead of their considerably richer neighbour for a further play-off against New Zealand to compete in the World Cup for the first time ever. Could be an emotional night.

22.00 Uruguay v Colombia, FIFA World Cup qualification - South America, Sky Sports 1

Uruguay have their eye on that fifth play-off place currently held by the visitors. Colombia fancy a crack at the fourth spot and automatic entry to South Africa, a place currently held by Argentina and we all know what going on there, don't we?

00.00 Paraguay v Argentina, FIFA World Cup qualification - South America, Sky Sports 3

The Paraguayans were the bosses of the qualifying group earlier in the campaign but have slipped a bit. This is the only encouragement that Argentina supporters can draw from this fixture.

Diego Maradona

's players are fantastic going forward but utterly shambolic in defence and naive in the midfield. If Diego has any chance of winning this game, they will need to go all out and hope that Paraguay's malaise continues a while longer.

02.00 Brazil v Chile, FIFA World Cup qualification - South America, Sky Sports 3

So Brazil are through after their memorable win in Argentina. Chile all but there but ran into resistance against an improving

Venezuela

side on Saturday. Dunga may choose to appease European club managers by leaving a few players out. Nevertheless, it's hard to see the Brazilians losing at home.

Thursday 10 September



17.00 England v Germany or Norway, UEFA Women's European Championship, British Eurosport

There is no getting round it, after years of discrimination and repression, the women's game in England is back on its feet. This is partly thanks to the US professional league (

WPS

) in which some of our best players feature. However, even I know the Germans are the best team in Europe and I know nothing. The English public like their defeats to be glorious and the English public will not be denied, alas.