Midweek TV Preview: 14 - 17 September 2009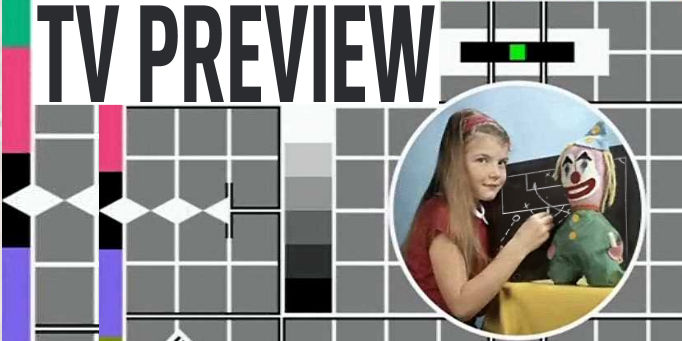 (All times - UK)
Monday 14th September
19:45 MK Dons v Norwich City, League One Sky Sports 1, Sky Sports HD1
Another mammoth Midweek TV Preview begins with an England v Scotland clash - in managerial terms, at least. Paul Ince's MK Dons and Paul Lambert's Norwich are enjoying similar form at the moment, but Norwich need the points more after a poor start. Who can we blame for that, eh Mr. Lambert?
19:45 Falkirk v Aberdeen, Scottish Premier League, ESPN/ESPN HD
Falkirk's win over Aberdeen back in January was their first against the Dons for 14 years. With three straight defeats so far this season, the next run could be just beginning for Falkirk.
Tuesday 15th September
19:45 Juventus v Bordeaux, UEFA Champions League Group A, Sky Sports Red Button
And so another Champions League group stage gets underway and here's a cracker to begin with. Both teams currently sit at the top of their respective domestic leagues but Bordeaux look a bit 'hit-and-miss' thus far, so we'll go for Juve to win this one.
19:45 Maccabi Haifa v Bayern Munich, UEFA Champions League Group A, Sky Sports Red Button
After an unsteady start, Bayern finally look to have got their act together in the Bundesliga, scoring eight goals in their last two games. Haifa, meanwhile, are the only team in the Israeli team to win all their first three games so far this season. Sadly it won't convince us of something other than a win for Van Gaal and Co.
19:45 Besiktas v Manchester Utd, UEFA Champions League Group B, Sky Sports 2/Sky Sports HD2
The last time Besiktas played an English side in the Champions League, they lost 8-0 to Liverpool. The way Besiktas are playing these days, Man U might come close to matching it.
19:45 Wolfsburg v CSKA Moscow, UEFA Champions League Group B, Sky Sports Red Button
Well this is all a bit unexpected. Reigning Bundesliga champions Wolfsburg currently lie 10th in the table and suffered a third straight defeat at the weekend against Leverkusen. CSKA, meanwhile, are on course for another Champions League place next year, thus making this a fascinating meeting of two well-matched sides.
19:45 FC Zurich v Real Madrid, UEFA Champions League Group C, Sky Sports Red Button
You won't need Derren Brown to predict the outcome of this one. If you're feeling particularly dim, however, you can catch him on Twitter at
@derrenbrown
.
19:45 Marseille v AC Milan, UEFA Champions League Group C, Sky Sports Red Button
Ah, memories of the 1993 Final abound, but these two teams are very different from the ones that ruled the continent 16 years ago. Leonardo has had a fairly torrid start to his managerial run at Milan while Deschamps hasn't quite won everyone over at Marseille either, so expect an intriguing encounter at the Stade Velodrome tonight.
19:45 Atletico Madrid v APOEL Nicosia, UEFA Champions League Group D, Sky Sports Red Button
The Cypriots make their debut in the group stage this season and with Atletico making such a poor start to the La Liga season, they might just stand a chance of picking up a point. No more than that, though.
19:45 Chelsea v Porto, UEFA Champions League Group D, Sky Sports Xtra/Sky Sports HD3
A mouth-watering tie between two teams in tip-top form. Man U snuffed out Porto's run last year at the quarter-final stage, while Chelsea had that sombre, quiet affair against Barcelona in the semis. Our 'Must Watch Match' for Tuesday.
Wednesday 16th September
19:45 Liverpool v Debreceni, UEFA Champions League Group E, ITV1/ITV HD
A proud day for Debreceni as they become the first Hungarian side to reach the Champions League group stage. A baptism of fire beckons as they travel to last season's quarter-finalists.
19:45 Lyon v Fiorentina, UEFA Champions League Group E, Sky Sports Red Button
An exact re-run of the opening Group F fixture from last year. Lyon came back from 2-0 down to draw 2-2 on that occasion, Piquionne and Benzema equalising the brace from Gilardino. Two more teams that should provide a fabulous hour-and-a-half of great football.
19:45 Dynamo Kiev v Rubin Kazan, UEFA Champions League Group F, Sky Sports Red Button
This could be Shevchenko's first run out in the Champions League for Kiev in ten years. The Ukrainians were never quite as successful after the former Chelsea man left, so there'll be some crossed fingers tonight when the Russian debutants pay them a visit.
19:45 Inter Milan v Barcelona, UEFA Champions League Group F, Sky Sports Red Button
No excuses for missing this one. Top billing is assured as Mourinho's men host the European champions, and of course the big talking point will be the appearance of Eto'o and Ibrahimovic playing for the wrong teams. Inter's home form against Spanish teams is exemplary, so Guardiola has a lot to do if he's to get so much as a point out of this fixture.
19:45 Sevilla v Unirea Urziceni, UEFA Champions League Group G, Sky Sports Red Button
Urziceni are from Romania and are another bunch of new boys who, presumably, will suffer considerable mental scarring from playing one of the top Spanish teams in their first game. The bookies have them down at 17/1 to win, and we think that's being quite generous under the circumsances.
19:45 Stuttgart v Rangers, UEFA Champions League Group G, Sky Sports Xtra/Sky Sports HD3
These two teams keep bumping into each other in the Champions League. In 2007/08, Rangers finished third in their group, one place above Stuttgart, while in 2003/04 Rangers propped up the group table as Stuttgart went on to be beaten by Chelsea in the first knockout round. Stuttgart's current form is something of a worry as they haven't won a match in any competition for almost a month, and that was against Timisoara in the previous round of the Champions League. An ideal opportunity for high-flying Rangers to catch them cold, then.
19:45 Olympiakos v AZ Alkmaar, UEFA Champions League Group H, Sky Sports Red Button
After Louis Van Gaal's departure in the summer, it's Ronald Koeman that has the honour of leading AZ out for their group stage debut against old hands Olympiakos. As any Ipswich Town supporter will tell you, AZ did once reach the UEFA Cup Final in 1981, but that's been about all to speak of as far as honours are concerned. Against an Olympiakos team that are tough to beat at home, this may not yet be the start of a new era for the Dutch side.
19:45 Standard Liege v Arsenal, UEFA Champions League Group H, Sky Sports 2/Sky Sports HD2
The Gunners whipped Standard Liege 7-0 back in 1993 on their way to winning the Cup Winners' Cup, but we won't expect such shameless ruthlessness this time. According to Alan Hansen, Arsenal have the worst defence of any of England's top four teams and if he says that's so, it must be true.
Thursday 17th September
18:00 Hapoel Tel-Aviv v Celtic, UEFA Europa League Group C, ESPN
Celtic's stuttering form of late might offer Hapoel a chink of light in this one, especially as they've only had one defeat in their last ten games. There's also the small matter of Celtic's single win in their last 24 away games in Europe too. Could be a frustrating night for the Bhoys.
18:00 CSKA Sofia v Fulham, UEFA Europa League Group E, ITV4
Roy Hodgson's side look like they mean business in this, their first ever European campaign. A great 2-1 win over Everton on Sunday will be ideal preparation as they face the team currently top of the Bulgarian First Division and in red-hot form.
20:05 Fenerbahce v FC Twente, UEFA Europa League Group H, ESPN
Nothing to chose between these two teams who are currently playing at the top of their game. Steve McLaren will be hoping to re-enact Middlesbrough's UEFA Cup heroics of 2005/06, but he can't have hoped for a trickier opener than this one.
20:05 Everton v AEK Athens, UEFA Europa League Group I, Five
Something of a concern for David Moyes will be the way his team let a 1-0 lead turn into a 2-1 defeat at Fulham, but Everton look like a team dead set on doing well in Europe this season and we're hoping for another rousing performance tonight.
20:05 Athletic Bilbao v Austria Wien, UEFA Europa League Group L, ITV4
'Group L'? This Europa League is fast turning into the kind of Subbuteo tournament I used to organise as a kid. Anyway, this might be a candidate for 'Match You Won't Be Watching Tonight', but it shouldn't be. Bilbao have bagged a maximum six points so far in La Liga (albeit against beatable opposition) so catch them at their prime while they're playing an Austria Vienna side that won't be troubling the statisticians in this campaign.