Weekend TV Preview: 5 - 6 September 2009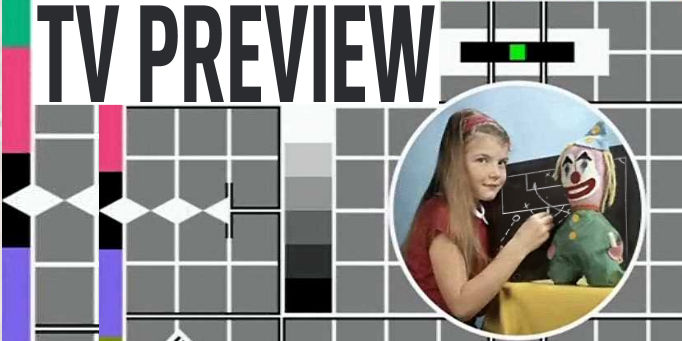 (All times - UK)
Saturday 5th September
12:15 Charlton Athletic v Brentford, League One, Sky Sports 1 / Sky Sports HD1
Your Saturday of international football viewing gets underway with the only domestic game on TV. League One leaders Charlton aim to make it six wins out of six against Brentford in the first league meeting between these two since 1993. A win for Brentford could see them occupy a place in the top three, but we won't be rushing off down to Ladbrokes on *that* particular premise, nosireebob.
15:00 Scotland v Macedonia, World Cup Qualifier, Sky Sports 1 / Sky Sports HD1
To say that this is a must-win game for Scotland is to rather miss the point. Scotland's two games against Norway and their first meeting with today's opponents Macedonia were must-wins too, but only one point was taken from any of them. If Craig Burley's men are to qualify even as a group runner-up, they have to win today and away to the Dutch on Wednesday. By big scorelines, ideally.
17:30 England v Slovenia, International, ITV1 / ITV HD
England prepare for Wednesday's potential clincher against Croatia with a home friendly against Slovenia, the team from Group 3 most likely to steal Northern Ireland's qualifying place. This could be a good match for Capello to try out Michael Owen up front as an injury to him isn't likely to diminish England's chances against the Croats next week. Just a suggestion, Fab.
19:00 Denmark v Portugal. World Cup Qualifier, ESPN
ESPN's first World Cup match since filling the Setanta void, and it's an intriguing encounter between the teams lying first and third in Group 1. The Danes have a three point lead over second-placed Hungary and they'll be hoping to make it six with a repeat of the 3-2 scoreline from a year ago. Portugal led 2-1 in that match with four minutes to go but goals from Poulsen and Jensen gave Denmark the points - not exactly a high point in the career of Carlos Queiroz.
19:30 Cyprus v Republic of Ireland, World Cup Qualifier, Sky Sports 1
The Irish are just one tantalising point behind Group 8 leaders Italy and this match looks a formality for them, except Cyprus are tricky customers. They only lost by the odd goal in three against the Italians this time last year and by the odd goal in... er, one against Ireland in Dublin the following month. While a loss seems highly unlikely, a win for Trappa isn't exactly certain either. Highly watchable stuff...
19:30 Poland v Northern Ireland, World Cup Qualifier, BBC2 Northern Ireland / BBC Red Button
...as is this one for the boys North of the border. Nigel Worthington's squad have it all to do in Group 3, but the task that lies ahead of them is clear: beat the slippery Poles today, then get one win from either of their last two games - against group leaders Slovakia and the Czech Republic. No-one said it'd be easy, Nige...
21:30 Peru v Uruguay, World Cup Qualifier, Sky Sports 1
Uruguay are way too inconsistent to be considered a serious threat, but they could yet grab a play-off spot - especially if they can beat the woefully weak Peruvians here tonight.
23:30 Paraguay v Bolivia. World Cup Qualifier, Sky Sports 1
To say that Paraguay have lost their way in this competition is something of an understatement. Their last win was back in October 2008 against bottom-of-the-table Peru and since then they've picked up just one point from the twelve that were on offer. In spite of this, they remain only three points behind group leaders Brazil, so a win against the Bolivians could be the most important result they've had for a long old time.
01:30 (Sunday) Argentina v Brazil, World Cup Qualifier, Sky Sports 1
You'll have to stay up until the early hours of Sunday to see it, but this is the big one - leaders Brazil against fourth-placed Argentina. Maradona's cunningly opted to switch the venue for this match from Buenos Aires to Rosario in a bid to recreate the fervent home atmosphere that was key to Argentina winning the 1978 World Cup. Add to that Maradona's claim that his men will come out and play open, attacking football, and you have a truly mouth-watering tie with which to end your football-watching marathon.