Belgian Sleuth To Head Poison Case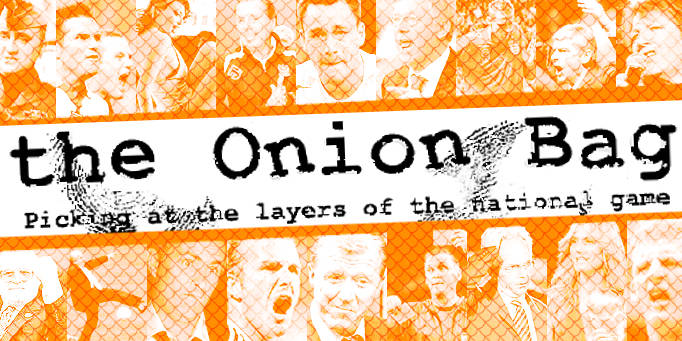 Spurs call in Master Detective
They're calling it the Strange Case of the Poison Players and its set to become the greatest mystery since the Da Vinci Code.
It is a case that has baffled the police, enraged Tottenham Hotspur officials and delighted Arsenal players. It was the day that ten ordinarily fit young football players were suddenly stricken by a virulent strain of poison dispensed from their team hotel the night before their crucial match at West Ham.
Scat consolation
A win would have sealed Tottenham's fourth place in the Premiership and left their bitter — some would say deadly - rivals Arsenal needing to beat Barcelona in a play off to qualify for next season's Champions League. As it was, Spurs' Champs League hopes were consumed by their own effluence.
Violent Strain
While the
Gunners partied
on their last day at work at Highbury, the stricken Spurs
couldn't hold on
to their slender points advantage much less their breakfasts. "The dressing room was an awful state" said West Ham's Ablutions Technician Delilah Bumpkin "I was called into Tottenham's dressing room by the club doctor. There was Michael Carrick following through on the treatment bench and Martin Jol was wiping effluence off his shoes while Robbie Keane looked on sheepishly."
Strong Stomach
The Hotel, which will remain nameless, is now under the watchful gaze of the famous Belgian Detective Hercule Boouells who is sifting through the evidence. "At firzt it waz a foul odeur. But now it is 'ard and crumbly." He told a wrenching press conference.
Hastings
With half of north London and a number of gambling syndicates under suspicion, Boouells has his work cut out for him if he wants to uncover the identity of the Spurs poisoner (assuming it wasn't a dodgy lasagne). "Ah am sure ze culprit will reveal himself in time" he declared confidently "Zen we can proceed with the greater mystery: What waz ze entire team doing in an 'otel ze night before a local derby? Why did zey not spend ze night before ze game at home? Zis is most perplexing."
Doctors believe the poison will not leave Tottenham's system for about fifty years.