Berlusconi: The Italian Empire Will Rise Again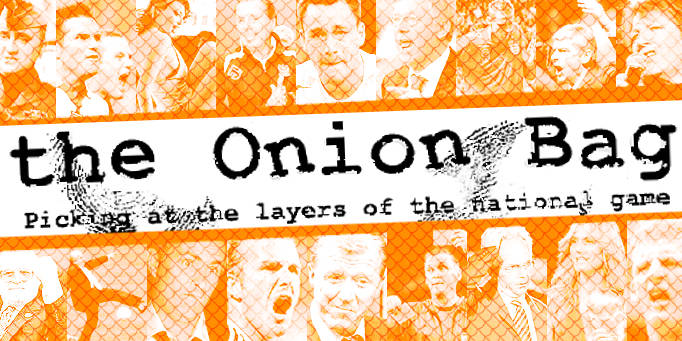 Il Duce writes for exclusively for The Onion Bag
Il Duce Silvio Berlusconi, media mogul, former Prime Minister of Italy, owner of AC Milan, believes he is the man to lead Italian football out of the shadow of corruption and sleaze.
All around me lays chaos and despair in my beloved Italia. My people do not know who they want to lead them, and their football clubs are honking with a stench so powerful it threatens to consume the game I have sought so long to make my own.
Treacherous oil pig
Those fools in the Italian FA are running like hungry foxes from the burly farmer's shotgun. The toothless Old Lady of Juventus stands accused of match rigging along with some other clubs that mean nothing to me. Those dim witted referees are getting in on the action as well. Our game is in disarray. It sickens me. Even my beautiful warriors of Milan are affected. My champion Shevchenko has
betrayed me
for that unshaven Russian oil pig.
Super Azzuri
As the Azzuri prepare for the conflict in Germany, the Italian game lies in ruins. Those fools in charge have no knowledge of how to rule. They are weak and cowardly like all Italian people are. They do not know what they want. Soon I will make them suffer. By the time I have had my way democracy will be a distant echo drowned out by the sound of my laughter.
Can't make an omlette
Until that day, my ends are in need of a knot. I call upon the FA to appoint me as their leader. I will root out the unclean ones. I shall tear down their clubs if I must and remake them in my own image. Peruggia will be
FC Silvio
, Parma will be
Duce Ham
and Juve shall be known as
CF Berlusconus
. Forward we shall march with raised chins… Veronica! Where is my neck brace? I wish to correct myself.