You're Hired!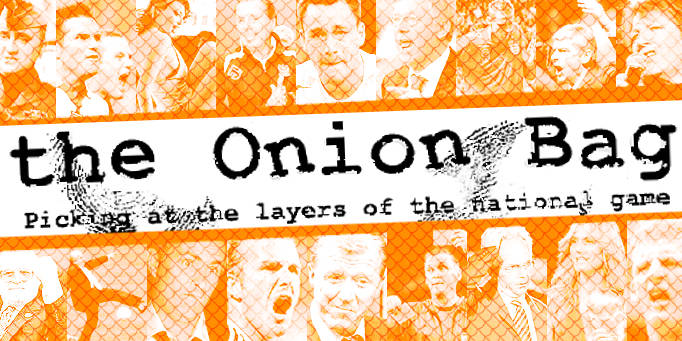 'Apprentice' sorts out England boss row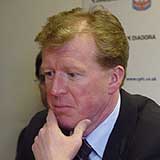 Sir Alan Sugar, star of TV's The Apprentice and purveyor of fifth-rate electronic gizmos, has sorted out the Football Association's balls-up of appointing the new England manager. The FA had been dicking around for months, its thumb stuck up its arse as it struggled to actually make a decision on who they wanted.
Bed-wetters
Things came to a head last week when it emerged that FA bosses had finally decided upon Brazilian Luis Felipe "Big Phil" Scolari, only to waver when the British media threw a hissy fit at the idea of another foreigner running the national side. "We didn't know what to do," a drip of a spokesman bleated in a whiny, nasal cry.
Strange Brew
But after watching a few episodes of Sir Alan's hit show, the FA Executive Committee decided that the former Tottenham chairman was just the man to sort the wheat from the chaff, after their outdated, uninformative quasi-Masonic appointment rituals failed to produce a candidate who satisfied all interested parties. "Previous England manager hopefuls used to be interviewed wearing a mask while mounting a goat and doing 20+ keepy-uppies," explained an FA insider. "Sir Alan just set them simple tests, then chose the best performer. It was surprisingly straightforward," he added, slightly bewildered.
The punishing tests included where to pass the ball, how to deal with prima donnas, when not lose, and other everyday tasks today's manager has to face in the modern game.
Sizeable Load
The Onion Bag can exclusively reveal the English contenders for the job failed miserablely: wide-eyed Steve McClaren was bemused by the questions, Alan Curbishley got trapped in his anorak when the zip broke, while "Big" Sam Allardyce shockingly soiled himself copiously. Only Phil Scolari passed them all, prompting Sir Alan to tweak his famous telly catchphrase from fired to hired, and offer the Brazilian the job.
However, the English hopefuls got the last laugh as Scolari rebuffed the FA's advances, leaving the top job still open. Bookies make Steve McClaren the new favourite, who last night admitted, "I've no idea what I'm doing..."