Euro-soccer Celery Cap Gaff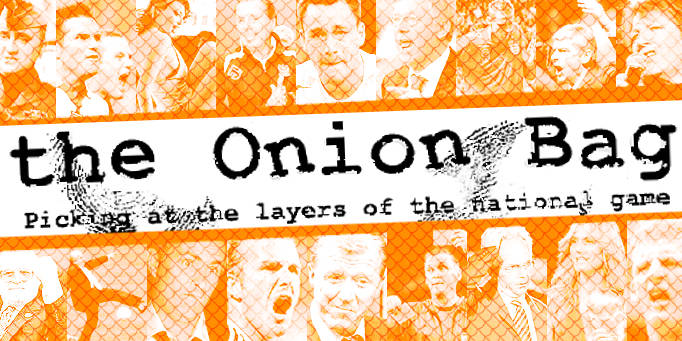 That's salary cap you idiot
In what's been labelled the most cataclysmic misprint in the history of sport, the
independent review of European football
by EU sports ministers have led to the production of thousands of celery caps.
The crunchable headgear made from the herbaceous biennial plant have been rolling off factory floors in China and Vietnam for over 24 hours after the review's demand for a salary cap in football was miss-heard by an overpaid euro-crat at one of the reviews 348 meetings.
Celery
The official whose job it was to write down all the reviews findings is a Mr Bent Kum from Maastricht. He claims that an extra large lunch of toast and duck liver pate had left him sleepy. "I was just thinking about how a stick of celery would clear my pallet for my afternoon sticky bun when somebody mentioned salary caps for top clubs." he told The Onion Bag' Larry Gak "In my soporific post luncheon haze I wrote celery instead of salary."
If she won't come
It is believed that sportswear manufacturers eager to cash in, got hold of an early draft of the review and begun production of the caps sporting the colours of some of Europe's top clubs including big spenders AC Milan, Real Madrid and Chelsea whose latest signing Michael Ballack was recently spotted sporting an attractive blue crown of celery atop his head.
I'll tickle her bum
The former Bayern Munich midfielder had no problem conforming to what was believed, at the time, to be the latest UEFA ruling. "Sure I'll wear one" he told a press conference gorging itself on Beluga and Babycham "I'll dress up like a Ukrainian Eurovision contender for £130,000 a week."
With a lump of celery
Once the mistake was realised the wording was changed on the review and the now unwanted celery caps are being airlifted into the
Big Brother
house to supplement the housemate's diets. Unbalanced, footballers wife wannabe
Nikki
(12) threw yet another tantrum when the first consignment arrived. "If they haven't come from
Fresh & Wild
I swear, I THINK I MIGHT ACTUALLY DIE."
The nation holds it's breath in hope.