Chumps League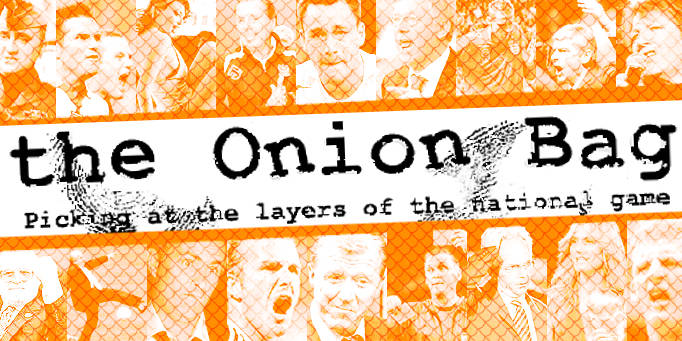 UEFA in turmoil as ref is pictured in Onion Bag merchandise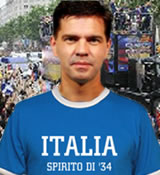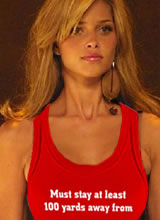 The professional intregrity of beleaguered Champions League final referee Terje Hauge has been further questioned after it emerged that he has been seen wearing merchandise from the World's leading football satire website, The Onion Bag.
Pining for the Fjords
The Norwegian spruced up the show-piece final with his own brand of quirky, wacky decisions that left everyone wondering why Norway isn't more renown for its comedic prowess.
Hauge's hasty decision to send Jens Lehman off rather than tarnish the German's clean sheet record left players and fans fuming. Gunner's captain, Thierry Henry furiously spat that he believed the referee was wearing a Barcelona shirt - it has since come to light however that Hauge prefers to mix satire with his sartor.
Cash-in
Hauge has become one of the early adopters for
The Onion Bag Shop
: a hastily cobbled together outlet built to cash-in on the Onion Bag's huge upsurge in popularity since the launch of its World Cup Pull-out.
Net nerds ground the site to a halt last Friday in their desperate need to pitch Ana Beatriz Barros against Petra Nemcova, or read the hilarious missives of celebrity pundits Bono and the Hoff.
FIFA chief, Sepp "Mad-dog" Blatter was outraged at Hauge's actions. "For years we have been trying to
crush The Onion Bag
. With their biting wit and dashing good looks. The last thing we need is our own officials supporting the pathetic drivel that these people produce by wearing their shoddy gear."
Sell-out
Intrepid Onion Bag reporter Larry Gak, grilled Onion Bag editor, Duffman, on the whole incident. "Of course, we want officials to remain as impartial as possible", he told the fawning reporter during his latest performance review.
"But who could resist these round neck Tee-shirts, cut to a unique form-fitting style which is a little shorter than usual. A light, summer shirt that is made of comfortable 100% combed cotton. And remember: most orders can be dispatched within 3 working days - plenty of time before the World Cup starts."