Fa Block Unveiling Of New Addicks Boss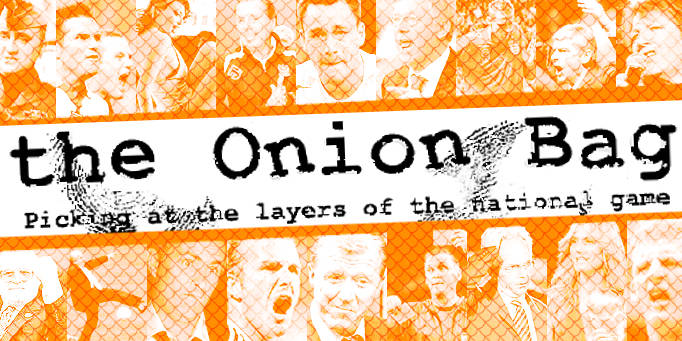 Dowie can only be announced, not revealed
Charlton Athletic's huge PR machine was last night furious after Football Association bigwigs blocked the unveiling of Iain Dowie as the new number one at the Valley on the grounds that the wording of the statement was "too scary".
FA tosser Grover Mendoza said, "We felt that unveiling Iain Dowie could be a traumatic act that could have a long-lasting impact on the press and public alike. We think Mr Dowie should be announced, not revealed."
Cheap Shot
"The chairman, board, players, and fans are all understandably scared of Iain Dowie," responded a livid Charlton mouthpiece. "But we think unveiling him is correct. His, shall we say - memorable? - visage sends just the right message to the rest of the Premiership about this club's ambitions for the forthcoming season. And we're not being unreasonable. We considered "Unleashing Dowie", "Send Forth The Dowie" and "Behold The Kurgan" before settling for 'unveiling'."
Cheap Trick
Dowie is set to be installed as Alan Curbishley's replacement this week, despite telling former employers Crystal Palace he was leaving London to be closer to his family up north. Barely ten miles separate Palace and Charlton, though the Premiership side are marginally more north than the Eagles.
Trick Shot
Palace chairman Simon Jordan thinks the FA are right to block Dowie's unveiling. "All the time at Palace, we kept a sack on his head. Yeah, sure, he was a good manager. But only when he kept a sack on his head. The team responded to his threats to remove his sack. When he actually did, they were so scared, they lost the plot. That's why we cooked up a load of nonsense about his going back up north. We both wanted to save face, and frankly, mine's worth saving. As for his? Well...," he shrugged ruefully.
Parting Shot
The Onion Bag's Larry Gak caught up with Iain Dowie at a Victorian freak show, but got severely distracted by come-hither glances from the bearded lady.