Johnny Pundits World Of Football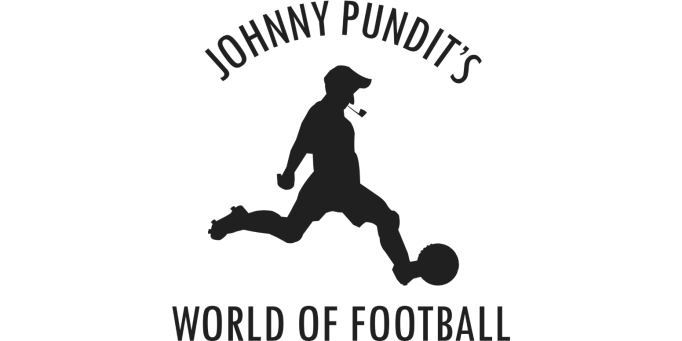 A quiet word of advice from your Manager
He thinks its the 1950s
Funny old thing, Football. For instance, last Tuesday found myself in The Mixed Metaphor, a gentlemen's club in London's fashionable Soho where many of your favourite pundits meet to right wrongs over a pint of wallop and a full pipe. Fothergill was there, blinking owlishly over a gin and tonic, and so was another pal of mine, Henry Ham. Good old Henry — bluff, chubby chap he is. Always borrowing things off you, though. Looks like a fat choirboy who keeps wanting to share your hymn book as he's left his in the washing machine, or some such excuse. He's just got a job as the football correspondent for the History Channel.
Pearls
Henry turns to me, flecks of cigar on his lips like small flies. "This Rooney injury business is a bit of a thing, isn't it? I mean, did you hear what Ferguson said to the lad? Unbelievable! I quote: 'I spoke to Wayne on Saturday evening and he was obviously a bit down, but I told him these things happen.' The boy's just missed the World Cup! A World Cup he could have won for his country! 'These things happen?!' How's that for an insight?"
I nodded sadly. "'Missed the World Cup, did you?'" quothed I "'Yes, bit of a shame — but I just got out a couple of pretty good library books, and they let us have them for twenty-eight days, so get over it, girlfriend (as I believe young people say)'" Henry guffawed. "D'you think it works both ways? 'Son, you missed a sitter that cost us the Premier League title!' 'These things happen, Sir Alex; heigh ho.'"
What's it all about?
"Mind you," I mused, briefly distracted by the emergence from behind the bar of every pundit's favourite barmaid, Zeppelin Zelda, "Mind you, I'm not sure managers' advice has ever been any good. Remember Alf Ramsay's advice to the England lads in '66 when they conceded an equaliser just before the final whistle, and had to go into extra time?"
Fothergill nodded gravely. "'You've won it once. Now go out there and win it again.'"
A fine suit of shell
I smoothed out my waistcoat with all the benefit of fifty years' experience. "Now, if the England lads had had a decent PFA representative, they could have said to Alf: 'Listen, Gaffer, we're only contracted to win the World Cup once this year. Not twice. You might well be a hairy-eared, tracksuit-wearing disciplinarian with no time for the Argies, but frankly, if we've won it once, let's just go and collect the bally trophy, then we can all settle down to writing our autobiographies, and selling off our medals. Is that too much to ask?'"
Toast anyone?
Talking of trophies, Zeppelin Zelda came past just then to offer us all 'one last little something before closing time.' Henry's insights, unlike Sir Alex Ferguson's, are not recorded.
Till next time,
Pip-pip,